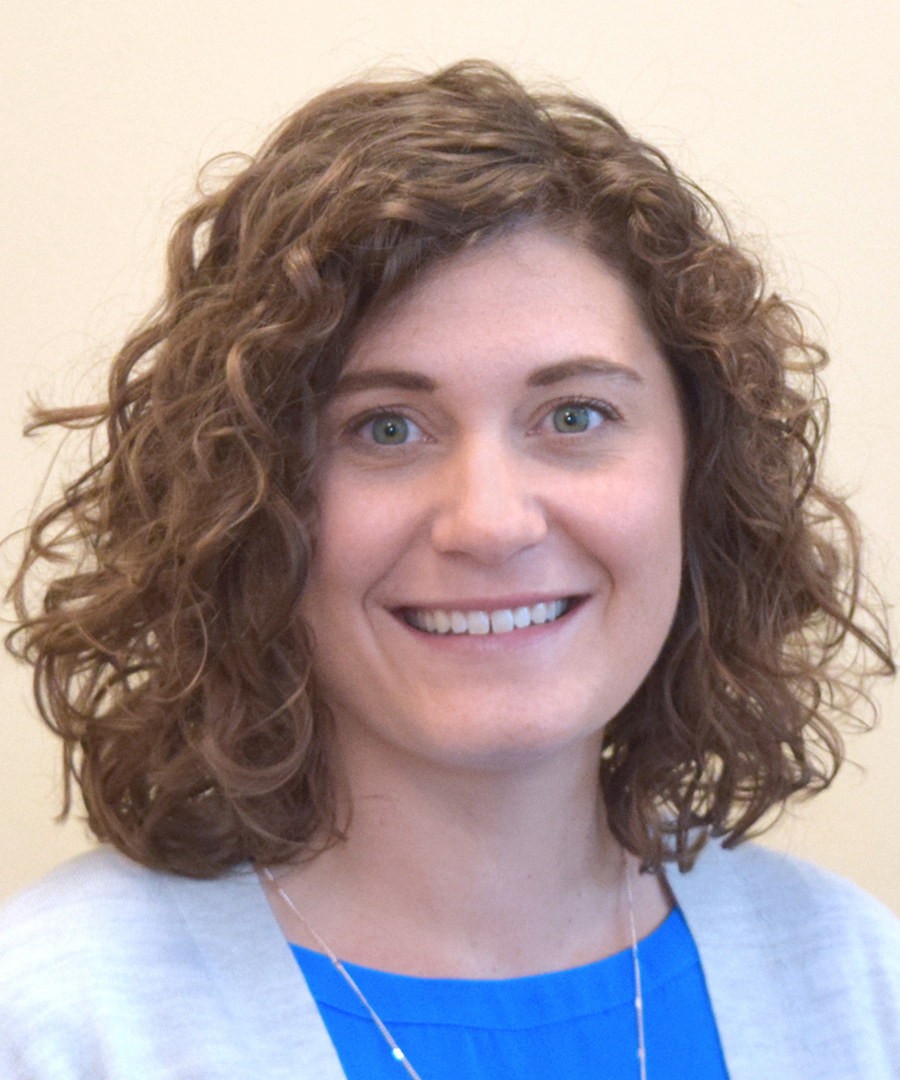 Clarissa Barnes, Ph.D., BCBA-D
Assistant Professor of Special Education
Director of the Hench Autism Studies Program
Office: Dana Hall, Office 19
Phone: 419-783-2355
Email: cbarnes@defiance.edu

Dr. Clarissa Barnes is the Director of the Hench Autism Studies Program and an Associate Professor of Special Education at Defiance College (DC). She earned both her Ph.D. (2013) in Rehabilitation with an emphasis in Behavior Analysis and Therapy and her M.S. (2010) in Behavior Analysis from Southern Illinois University-Carbondale (SIU). Dr. Barnes received her B.S. (2007) in psychology from Western Michigan University. She is also a Board Certified Behavior Analyst-Doctoral. Dr. Barnes has taught at both the graduate and undergraduate levels including courses in autism studies, behavior analysis, and special education. She has presented and co-presented 25 professional presentations, posters, and workshops as well as authored and co-authored three journal articles published in peer reviewed journals and one book chapter.
Dr. Barnes's research interests include exploring instructional methods to establish basic and complex verbal repertoires in individuals with and without disabilities, exploring the efficacy of teaching procedures to establish relational responding, and exploring staff training methods that are both effective and accessible to the non-behavior analytic community. Teaching other professionals and non-professionals about the science of behavior analysis is an activity that she finds both rewarding and important.
Education
Ph.D., Rehabilitation, Behavior Analysis and Therapy, Southern Illinois University, 2013
Dissertation: The Effects of Conditional Discrimination Teaching and Covert Verbal Behavior on the Establishment of Hierarchical Categories
M.S., Behavior Analysis and Therapy, Southern Illinois University, 2010
Thesis: An Evaluation of Behavioral Skills Training on the Implementation and Use of the Picture Exchange Communication System in the Natural Environment
B.S., Psychology: General, Western Michigan University, 2007
Professional Involvement
Board Certified Behavior Analyst - Doctoral (Certificant # 1-10-7680)
Professional Memberships
Council for Exception Children
Association for Behavior Analysis
Recent Publications, Presentations, and Workshops
- Barnes, C. S. (2015). Practical Behavior Management Strategies. Workshop presented at Defiance College, Defiance, OH.
- Panel Discussion at the Association for Behavior Analysis International, San Antonio, TX. May 2015. Topic: Successful Strategies for Collaborating with Professionals from Other Disciplines.
- Barnes, C.S., Griffes, K.R., Eicher, R.L. (2015) Connecting to the Community: Meeting the needs of P-16 Learners and Families. Presented at the meet of Ohio Confederation of Teacher Education Organizations, Columbus, OH.
- Barnes, C.S. (2014). Introduction to Autism Spectrum Disorder and Verbal Behavior. Presented at the National Student Speech Language & Hearing Association meeting, Bowling Green State University, Bowling Green, OH.
Completed Manuscripts
- Barnes, C. S., Rehfeldt, R. A. (2014). Implementing the Verbal Behavior Milestones Assessment and Placement Program (VBMAPP): Teaching Assessment Techniques. The Analysis of Verbal Behavior, 30, 36-47.
- Barnes, C. S., & Rehfeldt, R. A., (2013). Effects of a fluency training protocol on selection-based and topography-based comprehension measures. Research in Autism Spectrum Disorders, 7, 639-647.
- Barnes, C. S., & Rehfeldt, R. A. (2013). Advances in Language Interventions based on Relational Frame Theory for Individuals with Developmental Disorders. In S. Dymond & B. Roche (Eds.), Advances in Relational Frame Theory & Contextual Behavioral Science: Research & Application. Oakland, CA: New Harbinger.