Apply Online | Request More Information
A minor in sport psychology can be beneficial for anyone who plans on working with athletes or in the fitness field, or for the current athlete who wants to improve his or her understanding of the mental side of sport. Students receive instruction on a variety of different social and psychological situations, particularly those that can be found in sport or exercise. Information is presented from both theoretical and applied perspectives, allowing students to understand not only the research behind major concepts, but how to apply that information to their everyday lives and future careers.
Students learn to think critically about their role in the world, the role of sport in the world, and how we can use mental skills to improve our understanding of the relationship between people, sport, and society as a whole.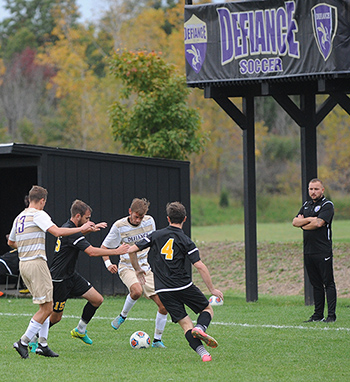 Sport Psychology is a good minor for students seeking graduate training in:
- Coaching
- Psychology
- Physical Therapy
- Athletic Training
- Sport Psychology
- Sport Management
---
Related Programs
The minor in sport psychology may be combined with any major. This minor works well with education, social work, psychology, and exercise science.
---
Courses
The minor in sport psychology totals 22-23 hours and consists of the following courses:
HPE183 Human Growth and Development (3)
HPE304 Psycho-Social Aspects of Sport and PE (3)
HPE361 Principles of Coaching (2)
PSY110 Intro to Psychology (3)
PSY290 Abnormal Psychology (3)
Choose one course from each of the three groups:
Group One
HPE358 Motor Learning (3)
ESCI237 Recreation for Special Populations (3)
ESCI340 Nutrition (2)
Group Two
HPE271 History and Philosophy of Sport and PE (2)
ESCI121 Introduction to Exercise Science (3)
SPMT20 History of Sport (3)
Group Three
PSY260 Social Psychology (3)
PSY270 Human Sexuality (3)
---
Faculty
Timothy Rickabaugh, Ph.D.
Professor of Exercise Science
Phone: 419-783-2584
Email: trickabaugh@defiance.edu