Residential Support
ASD Affinity Program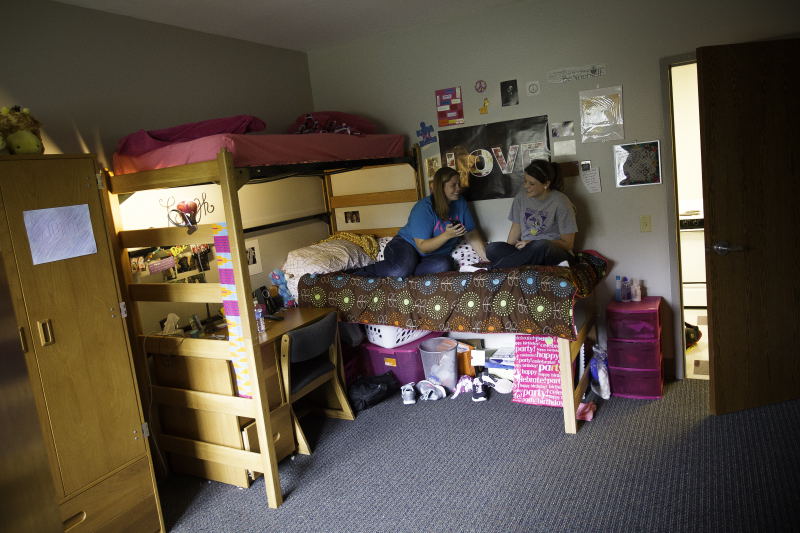 Defiance College residence life experience offers ASD Affinity Program students life skills in the accomplishment of independent living. ASD Affinity Program residence advisors and peer mentors provide instruction and facilitate skill development in the context of individual and shared responsibility and relationship with fellow students.
ASD Affinity Program students live on-campus in apartment style housing. Apartment units include two bedrooms, a kitchenette, full bath, and a common study area.
Resident advisors live in residence with ASD Affinity Program students and receive their training in Defiance College's own Hench Autism Studies Program. They provide oversight, peer modeling, and intervention in support of daily living and social and academic components of the program.
Weekly instructional sessions (not credit bearing) by the ASD Affinity Program Coordinator focus on skills needed to integrate with the campus community and into the community following college. Instructional session topics include a variety of adult decision making and community/life skills.
Examples include:
Living with a roommate
Budgeting and banking
Scheduling and keeping appointments
Finding housing, setting up utilities, purchasing items for independent living
Meal planning, grocery shopping, and cooking
Laundry
Using public transportation
Personal safety
Hygiene
Personal appearance
Keeping one's home clean and safe
Time management