Visit Opportunities
ASD Affinity Program

We invite you to visit the Defiance College campus to learn more about your opportunity to benefit from the ASD Affinity Program. Your visit will be an individual and personal experience offering a comprehensive picture of the programs and activities that will be the framework of your accomplishments on the Defiance College campus.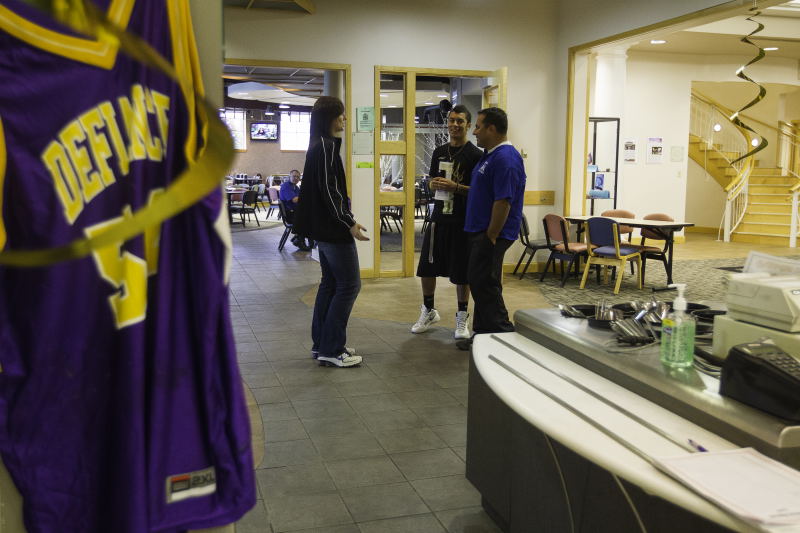 Your visit can be scheduled anytime during the school year, as long as the Hench Autism Studies Program Director is available to meet with you during your stay. Arrangements should be made with Mindi Lynn at 419-783-2361 or mlynn@defiance.edu. She will ensure your visit includes all of the elements that will make your time on campus a complete and satisfactory experience.
Optional Campus Visit
A campus visit occurring prior to your submission of the ASD Affinity Program Application and the Application for Undergraduate Admission is welcomed as a means to familiarize yourself with the Defiance College campus and to learn more about the benefits of the ASD Affinity Program.
During your optional visit, you will:
Enjoy an in-depth meeting with the Hench Autism Studies Program Director and the Director of Student Academic Support Services
Meet with a faculty member in an area of your academic interest
Tour the campus grounds with current DC students
Learn about DC's living arrangements and explore the residence halls that will be your home on campus
Experience the dining facilities
At your request, discuss financial arrangements and available financial assistance
Invited Campus Interview
Following submission of the ASD Affinity Program Application and the Application for Undergraduate Admission, candidates for the program will be invited to visit campus to participate in an on-campus personal interview with the Hench Autism Studies Program Director. This interview is a required component of the application process. (If you elect to visit Defiance College prior to being invited for an interview, you will need to visit DC a second time for the personal interview.)
During your invited campus interview, you will:
Participate in an admissions interview with the Hench Autism Studies Program Director and other members of the interview team
Meet with the Director of Student Academic Support Services
Meet with a faculty member in an area of your academic interest
Tour the campus grounds with current DC students
Learn about DC's living arrangements and explore the residence halls that will be your home on campus
Experience the dining facilities
At your request, discuss financial arrangements and available financial assistance