McMaster Symposium 2008
Equality of Opportunity: The Implications of Global Democracy
April 9-11, 2008
| | |
| --- | --- |
| Please join the Defiance College community in an extended dialogue about the implications of global democracy and learn how McMaster School Scholars and Fellows are advancing humanity in their work internationally. This three-day event allows students, faculty and other campus and community leaders to reflect on their efforts to address critical global issues and serve humanity. | |
Keynote Speakers
Baldemar Velásquez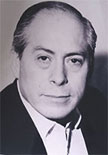 Baldemar Velásquez founded the Farm Labor Organizing Committee (FLOC) in 1967 and has become a highly respected national and international leader in the farm labor, Latino, and immigrant rights movements. Velásquez has spent his life working for social justice for all peoples. Velásquez holds a B.A. in Sociology from Bluffton University and honorary doctorates from Bowling Green State University and the University of Toledo. Widely recognized for his work, Velásquez is a recipient of a John D. and Catherine T. MacArthur Foundation fellowship.
The Honorable Alan Page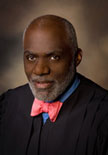 Alan Page is Minnesota's first African-American Supreme Court Justice. An education advocate, he established a foundation to create equal education opportunities for underprivileged children. He graduated from the University of Notre Dame and was drafted by the Minnesota Vikings. While still in the NFL, he prepared for his post-football days by earning a law degree from the University of Minnesota Law School. Justice Page was first elected to the Minnesota Supreme Court in 1992. He is a member of the Pro Football Hall of Fame and College Football Hall of Fame.
Diversity Workshop
Celebrate Diversity
Schauffler Hall, Dix Room
In this workshop facilitated by Sandra Golden, Ph.D., participants will learn about dimensions of diversity and how to create climates of inclusiveness, define diversity, self-investigate, and develop a diversity action puzzle. Participants will gain the skills and knowledge to continue the process of self investigation and inclusiveness. So, come ready to celebrate!