Pilgrim Library & Learning Commons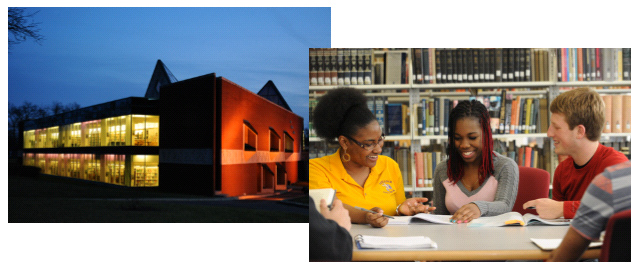 Defiance College's Pilgrim Library facilitates both teaching and learning through an atmosphere conducive to research and study. The facilities include two computer labs, space and tools for both collaborative and independent study, and informal lounge areas.


The Pilgrim Library houses over 100,000 books, numerous journals and newspa­pers, and a small media collection. Through OhioLINK DC students have free access to more than 48 million books, 12,000 electronic journals, 25,000 ebooks, and thousands of images, videos, and sounds. A valid Defiance College ID is necessary to check out all materials.