Pilgrim Library & Learning Commons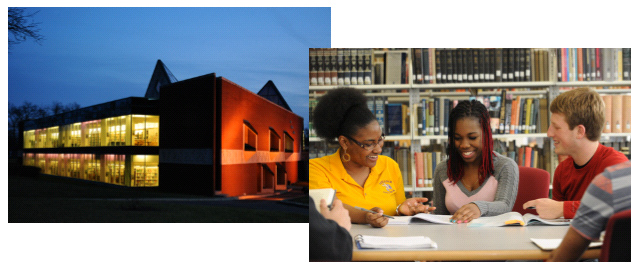 The Pilgrim Library houses over 100,000 books, several journals and newspapers, and a small media collection. Through OhioLINK, DC students have free access to more than 48 million books, 12,000 electronic journals, 25,000 eBooks, and thousands of images, videos, and sounds. A valid Defiance College ID is necessary to check out all materials.
In addition, the library facilities include two computer labs, the Testing Center, space and tools for both collaborative and independent study, and informal lounge areas as well as the offices for Student Academic Support Services (includes tutoring and writing consultations), Career Development, Computer Services, and McMaster School for Advancing Humanity.
Library Services:
Course reserve
Interlibrary Loan
Research Consultations
Information Literacy Workshops and Library Instruction
Free Printing, Scanning, and Copying
DC Archives/DC Memory
Online Research Guides
Audio Visual and Instructional Technology Support
For more information about the library and any of the services listed above, click the button below: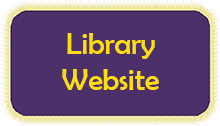 Mission:
The function of the Library and Information Services is to contribute to effective teaching, learning, and research at Defiance College, by promoting information literacy, providing diverse information resources that support the curriculum, collaborating with faculty to further the academic success of students, and actively preserving and presenting Defiance College's rich history for current and past students as well as the larger community.