Exhibit by artist Daniel Kirk in DC gallery and 6th annual Storybook Adventure
September 11, 2019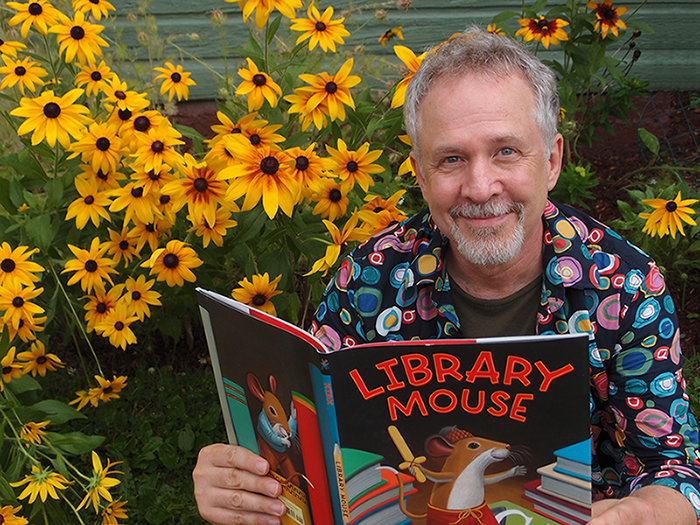 DEFIANCE, Ohio - Selected works by author and illustrator Daniel Kirk will be on display in the Women's Commission Gallery from Sept. 16 through Sept. 29.
Titled "World of Stories," the exhibit will feature illustrations and character drawings from Kirk's books. Kirk grew up in Columbus, Ohio, and graduated from The Ohio State University with a degree in education. After a few years of teaching art and photography, he moved to New York to be an illustrator. To date, he has authored and illustrated over forty books.
Defiance College will host an author talk and reception the evening of Thursday, Sept. 19. The talk will be in Schomburg Auditorium at 6 p.m. with reception following at 7 p.m. in the art gallery. Light food and beverages will be provided by sponsors of Storybook Adventure.
Kirk was selected as children's author for the 6th annual Storybook Adventure on Saturday, Sept. 21, from 10 a.m. to 2 p.m. on the DC campus.
"I am proud to be able to contribute to the Storybook Adventure program in Defiance," said Kirk. "I am looking forward to meeting the adults and children whose enthusiasm for books and reading make my job as an author and illustrator so rewarding."
The family-friendly event will feature an author meet-and-greet, puppet performances by Mazza Museum, crafts, games and more. For more information on Daniel Kirk, visit his website at www.danielkirk.com.
All events are free and open to the public.
Gallery hours during the school year are from 9 a.m. to 7 p.m., Monday through Friday, and Saturday from 9 a.m. to 2 p.m. The Women's Commission Gallery is located on the DC campus off Sessions Street. Please enter using the interior door, accessible through Dana Hall or the Art Center. Gallery inquiries may be sent to Gallery Director and Assistant Professor of Design Beverly Fanning at wcg@defiance.edu.
"You don't need to be a child to appreciate the magic and wonder of illustrative stories," remarked Fanning. "The exhibit highlights Kirk's ability to combine humor and adventure with pictures that lead the reader into another world."
For questions regarding the Storybook Adventure, please visit facebook.com/storybookadventure. For gallery inquiries, please contact Women's Commission Gallery Director Beverly Fanning via email at wcg@defiance.edu.
The mission of the Women's Commission Gallery is to serve the College by enriching student life and cultivating knowledge and understanding of the arts. Founded in 1971 by the Defiance Women's Commission, the dedicated venue hosts a wide array of academic and community programs, events, and exhibitions throughout the year. Exhibitions include works by local, regional, and national artists, as well as Defiance College students and faculty.
Defiance College, chartered in 1850, is an independent, liberal arts-based institution in Northwest Ohio offering more than 40 undergraduate programs of study as well as graduate programs in education and business. Defiance College has received national recognition for its educational experience of service and engagement. The College website is www.defiance.edu.