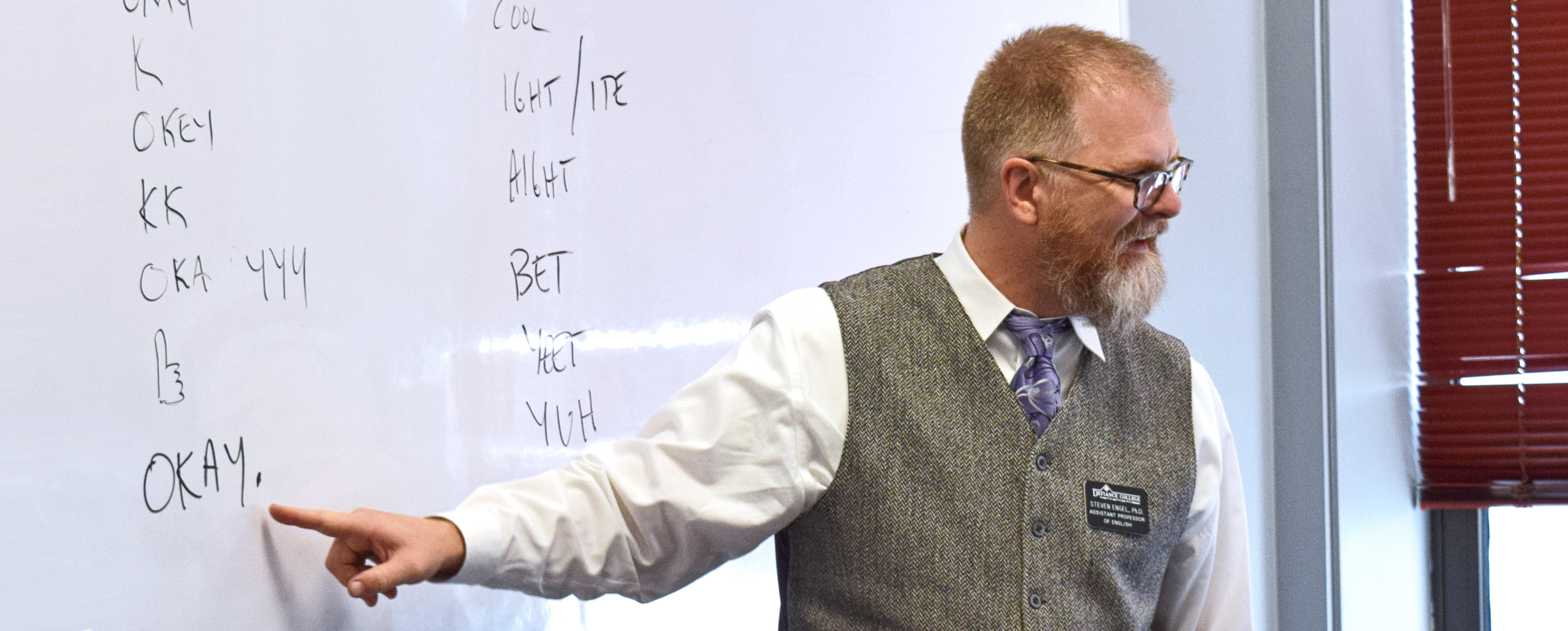 The English major offers preparation for a number of professions. Major courses enable students to deepen their knowledge of a variety of literatures and their practice of critical thinking, writing, and interpretation skills. These are foundational to a number of professions. Major elective courses allow students to develop skills and knowledge important to professions that benefit from studies in literature and writing.
The literature courses are intentional in their focus on diversity, which prepares students to handle a wide range of real-world situations in their work and community environments. The writing and language-studies courses are designed to provide specific knowledge and skills used in professions related to technical communication, law, editing and copywriting, business management, marketing, public relations, and non-profit organizations, to name a few.
---
GRADUATE OUTCOMES
Defiance College, Marketing Department
Defiance Public Library System
Diller & Rice LLC Law Firm
Florida Atlantic University
Indiana University
University of Toledo, Grant writer
---
Campus newspaper with opportunities to gain experience with reporting, feature articles, photography, editorials, and more.
Defiance College's semi-annual literary and photography magazine. The magazine provides opportunities for publication of poetry, short stories, and personal essays. Progeny members also coordinate several literary activities both on and off campus.
---
MEET THE FACULTY