TRANSFER STUDENTS

CONVENIENCE & AFFORDABILITY
Transferring is easier than ever at DC! To get started, set up a personalized, virtual appointment. As part of the appointment, you will find out how your credits translate into our 40+ majors and programs with a transfer credit evaluation from the comfort of your own home. Defiance College had a 98% placement rate for the Class of 2020, and a 93.4% placement rate for the Class of 2021. This means nearly all of those graduates found full-time employment or entered graduate school.
---
OHIO CONSORTIUM FOR TRANSFER PATHWAYS TO THE LIBERAL ARTS
Defiance College is a member of the Ohio Consortium for Transfer Pathways to the Liberal Arts, a group of 25 two-year and four-year colleges working together to provide clear, consistent transfer pathways in English and psychology for community college students transferring to Defiance College and other private colleges in Ohio. These transfer pathways align with the Ohio Guaranteed Transfer Pathways (OGTPs) in English and psychology, ensuring that associate degrees from Ohio's community colleges provide a clear path to colleges and universities across Ohio.
Defiance College and other partner institutions signed a Transfer Pledge as our commitment to your success as a transfer student.
Defiance College has approved transfer pathways in English and psychology. You'll be right on track to graduate with your bachelor's degree!
Here are the benefits for you:
Transfer pathways give you clarity in the courses you take from many different community colleges and assurance that your courses will transfer smoothly toward your bachelor's degree at Defiance College.
You'll transfer with an introductory major and most general education courses complete.
With the associate degree and transfer pathway, students can transfer to Defiance College as a college junior, with maximum credit counting toward the major and bachelor's degree. Check with our transfer advisor to make sure you meet GPA and other admission requirements.
Once you've enrolled at Defiance College, you can complete your bachelor's degree in as little as two years, enrolled as a full-time student.
Transfer advisors at Defiance College and community colleges are working together for your success! They will answer questions and guide you every step of the way.
We're excited to see you at Defiance College! Meet with Defiance College's transfer advisor to learn about the application and admission process, as well as scholarships and financial aid.
---
TRANSFER SCHOLARSHIPS
Scholarships are awarded to full-time undergraduate day transfer students accepted for spring or fall 2023 based on academic performance at all previously-attended colleges/universities.
$19,000 Scholarship - 3.5+ cumulative GPA
$17,000 Scholarship - 3.0 - 3.49 cumulative GPA
$15,000 Scholarship - >2.99 cumulative GPA
There is an additional $2,000 Associate Degree Award for students who have completed their degree at a two-year college or university.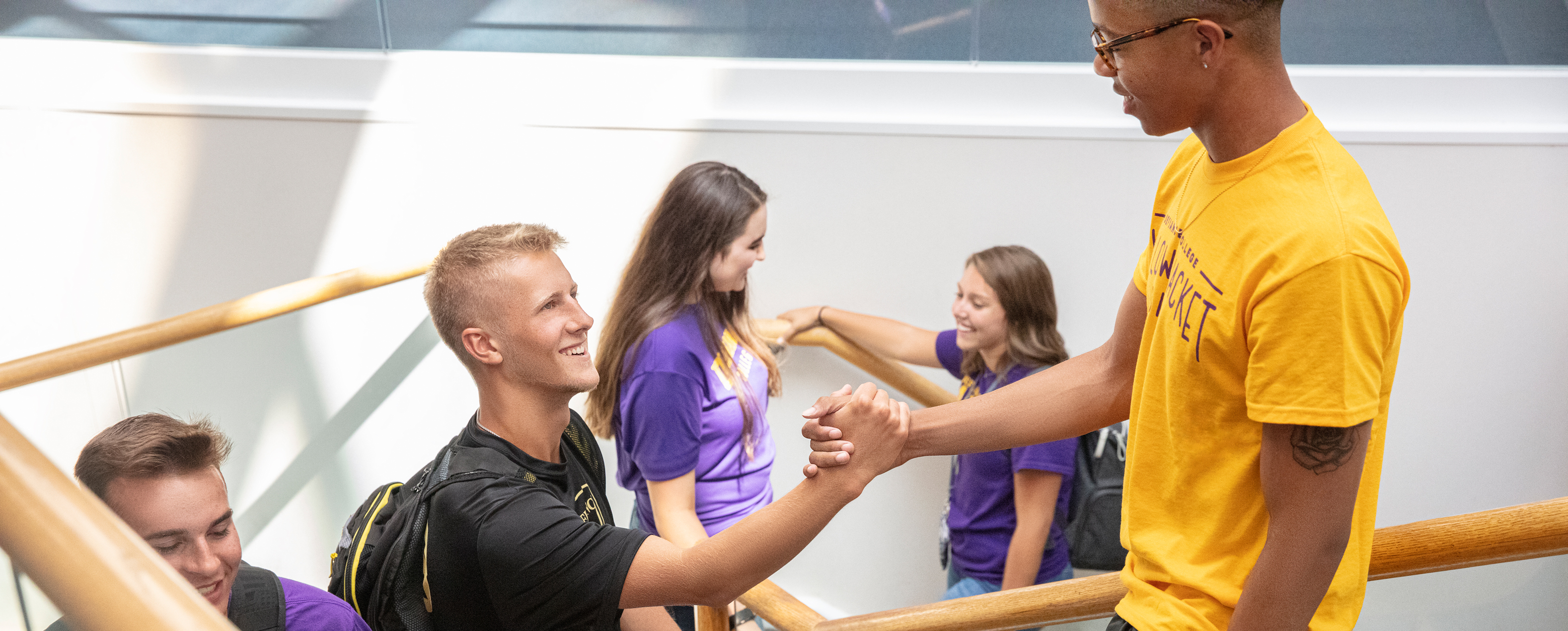 ---