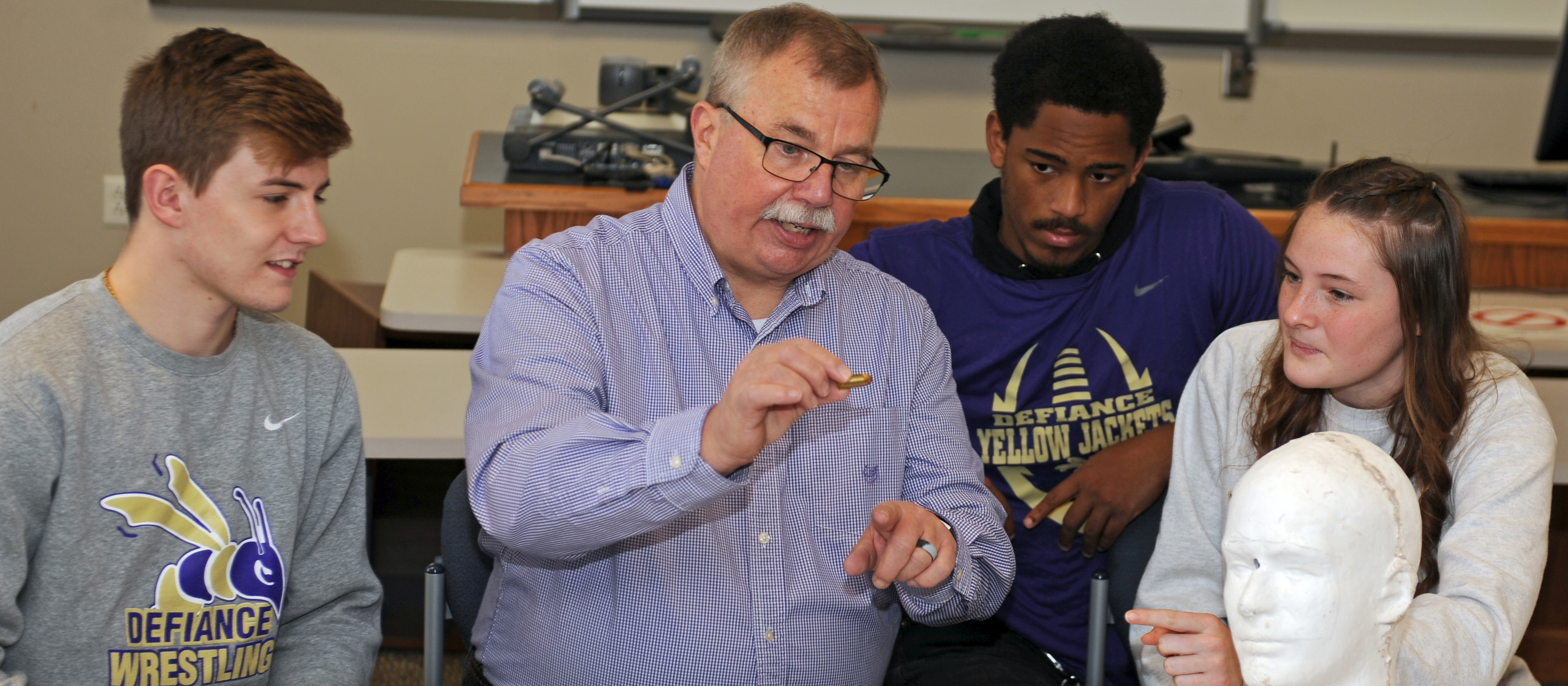 The baccalaureate degree program in criminal justice (CJ) strives to provide a strong background in all areas of criminal justice to allow concentration in one of several areas, and to prepare students for entry-level positions in a variety of criminal justice agencies. Defiance College's CJ program also prepares students for graduate school.
---
GRADUATE OUTCOMES
Columbus Police Department
District of Columbia Capital Police
Drug Enforcement Agency
Napoleon Police Department
Niles, Barton, & Wilmer, LLP
Ohio Attorney General's Office
Ohio University
State Highway Patrol
United States Secret Service
United States Department of Agriculture
University of Toledo Law School
Western Ohio Regional Treatment Facility
---
CRIMINAL JUSTICE SOCIETY
The Criminal Justice Society is focused around the CJ major and provides opportunities to give students out-of-the-classroom exposure to criminal justice in the real world. The Criminal Justice Society sponsors annual trips to metropolitan areas such as Chicago, Washington D.C., and Detroit to visit a variety of criminal justice agencies.
HIGH TECHNOLOGY CRIME INVESTIGATION ASSOCIATION (HTCIA)
The DC Chapter of HTCIA is designed to encourage, promote, aid, and affect the voluntary interchange of data, information, experience, ideas, and knowledge about methods, processes, and techniques relating to investigations and security in advanced technologies among its membership.
---
MEET THE FACULTY