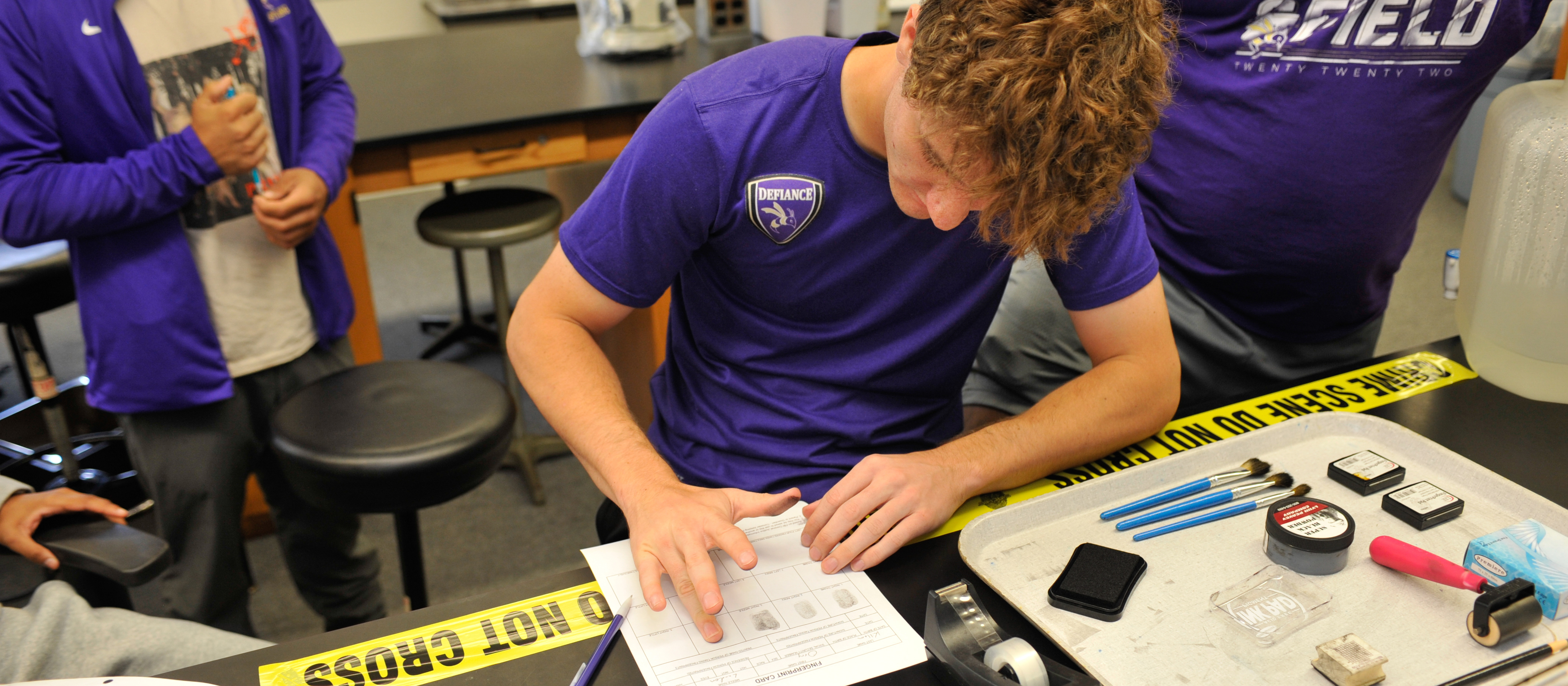 DC's forensic science program brings together the fields of chemistry, biology, physics, medicine, and criminal justice. Students in forensic science gain many skills including analyzing evidence from arsons for accelerants, DNA fingerprinting, presumptive tests for narcotics, trajectories for ballistics, human anatomy for drawing evidence from remains, and the legal procedures for taking evidence to court.
Forensic science is a demanding major because of its scientific underpinnings: the skills needed to analyze crime scene evidence while following legal procedures that preserve the evidence for use in court. This major is designed to provide a student with a strong science background coupled with a foundation in criminal justice and legal concepts. Students who fulfill the requirements for a bachelor's degree in forensic science also gain a minor in chemistry.
---
GRADUATE OUTCOMES
BCI LifeSciences LLC
Cleveland Clinic
Columbus State Community College
Ethos Laboratories
Great Lakes Lab
Honda R&D Americas
International Fiber Corporation
Kansas Bureau of Investigation
Louisiana State Police Crime Lab
Lubrizol Corporation
Mercy Medical Center
MetroHealth
Nestle
NSL Analytical Services, Inc.
Proctor and Gamble
Syracuse University
United States Drug Testing Laboratories, Inc.
University of Illinois
University of New Haven
West Virginia State Police Forensic Lab
---
HIGH TECHNOLOGY CRIME INVESTIGATION ASSOCIATION (HTCIA)
The DC Chapter of HTCIA is designed to encourage, promote, aid, and affect the voluntary interchange of data, information, experience, ideas, and knowledge about methods, processes, and techniques relating to investigations and security in advanced technologies among its membership.
---
MEET THE FACULTY
Nathan Griggs, Ph.D.
Steven Sondergaard, JD
Mollie Sorrell, Ph.D.
Linda Tucker Serniak, Ph.D.