Exhibit by artist Denise Declercq to be featured in DC gallery
November 1, 2018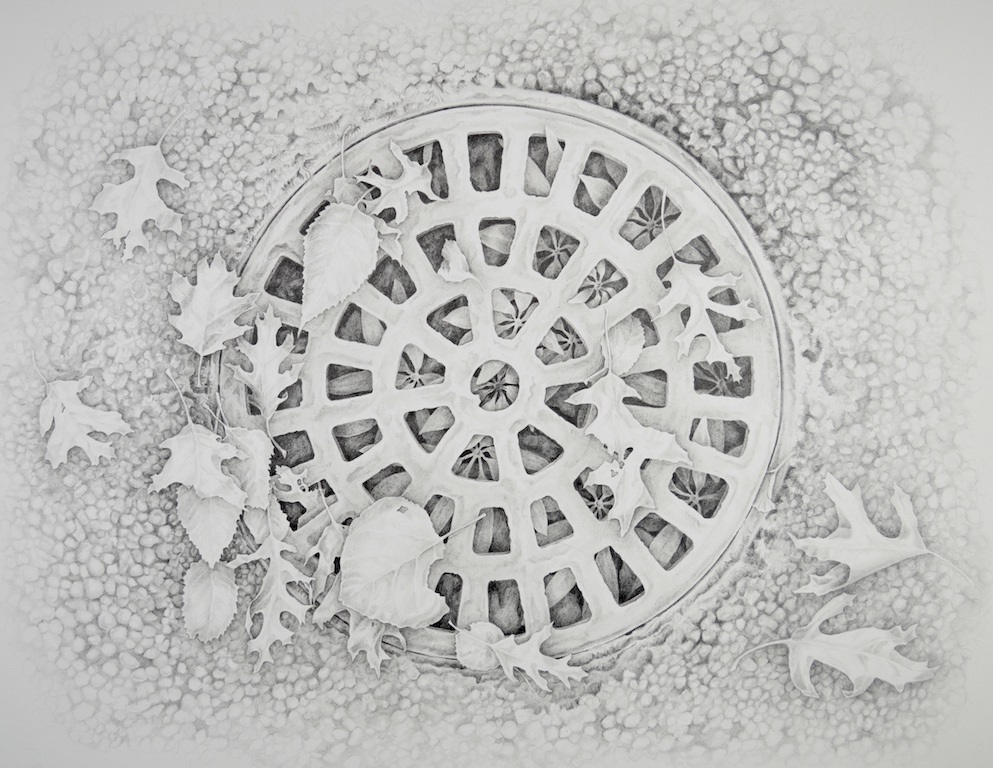 DEFIANCE, Ohio - Local Toledo artist Denise Declercq will be exhibiting a large collection of her drawings in the Women's Commission Gallery from Nov. 1 through 30. The exhibition, titled "Layers of Life," depicts, in the artist's words, how life can "prevail and thrive even in darkness and in spite of barriers."
Inspirations for Denise Declercq's highly-detailed pencil drawings are either found in her garden or pulled from her studio surroundings. Details found in all of the works displayed in this exhibition are the root of what inspires and fascinates the artist's chosen subject matter. It is the artist's ability to slow down and value the simpler things in life. Walking through her garden or down memory lane, Declercq relishes the idea of leaving today's technology in another room to curl up in her favorite studio chair and draw. Denise Declercq states, "In a world of gadgets, I love the intricacies I can achieve with a simple piece of paper and a handful of pencils."
Declercq's works have been exhibited in galleries throughout Ann Arbor, as well as the Toledo Museum of Art, Crosby Festival of Art at the Toledo Botanical Gardens, and the Salon des Refuses. Recently, she earned the Ohio State Fair 2018 Ohio Arts Council Award for her pieces titled "Layers of Life" and "You Can't See Me." She has also been awarded the Private Patron Award and The Hazen-Taft Award. Declercq has exhibited her drawings at the regional Chamber of Commerce Fine Art exhibition in Swanton, OH, where she has been awarded first place in the graphics category four years running and best of show for two years.
The exhibit is free and open to the public. Gallery hours are from 9 a.m. to 7 p.m., Monday through Friday, and Saturday from 9 a.m. to 2 p.m. The Women's Commission Gallery is located on the DC campus off Sessions Street. Please enter using the interior door, accessible through Dana Hall or the Art Center.
For questions regarding the Women's Commission Gallery, contact Art Gallery Coordinator Christine Deemer at cdeemer@defiance.edu.
Defiance College, chartered in 1850, is an independent, liberal arts-based institution in Northwest Ohio offering more than 40 undergraduate programs of study as well as graduate programs in education and business. Defiance College competes in Division III of the NCAA and is a member of the Heartland Collegiate Athletic Conference. The College has received national recognition for its educational experience of service and engagement. The College website is www.defiance.edu.