Defiance College social work students Pay It Forward to IEC
December 10, 2018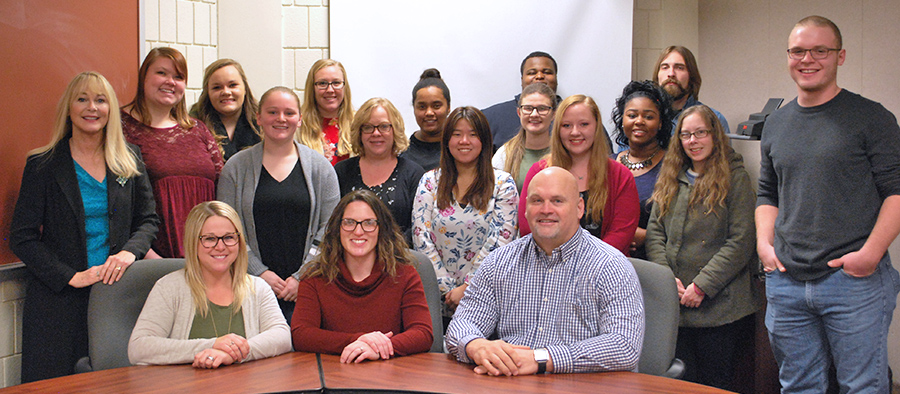 DEFIANCE, Ohio - Students from Defiance College's social work Macro Practice with Communities and Organizations class conducted their annual Pay It Forward initiative during the fall semester. The course directly impacts community needs by awarding financial assistance. This year, the class awarded a $2,000 grant to the Independence Education Center, a K-12 school in the Defiance area providing intensive behavioral supports for students to meet their educational goals and grow as individuals.
Since 2008, the DC class has awarded more than $21,000 to address needs of transportation, hunger, unemployment, poverty, education, youth mentorship, and cultural understanding in northwest Ohio. With steps embedded in the curriculum, students conduct a five-county community assessment, prepare requests for grant proposals, send RFPs to approximately 50 non-profit social service agencies, and award grants to applicants that best address the identified community need.
The project began in 2008 with funding through the Pay It Forward student-led philanthropy program led by Ohio and Kentucky Campus Compacts, and later with the support of the Women's Giving Circle of Defiance. In recent years, the class has raised its own funds through a number of events such as raffles, bake sales, campus activities, and donation solicitation.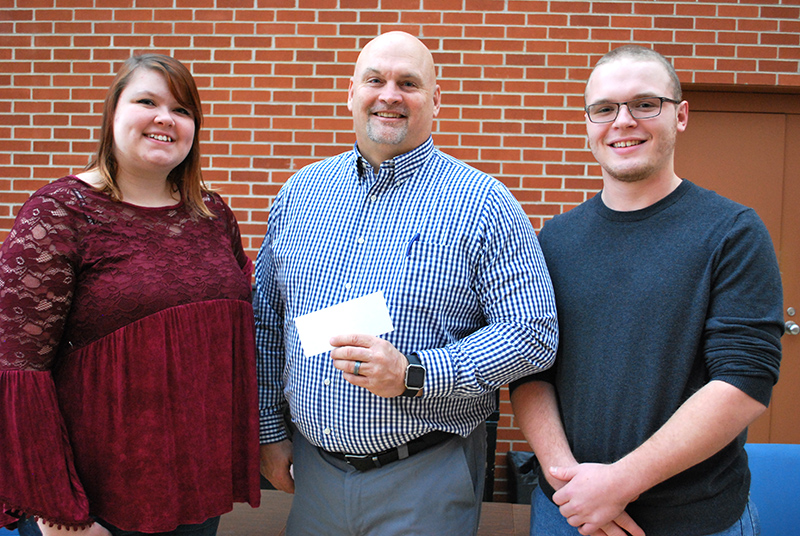 This year's recipient, the IEC, will use the funds to purchase sensory items for students. Principal Troy Slattman explained that many students have a traumatic background, and so these items will help them feel comfortable. "Our focus is on changing their behavior to get them back to their home school," he said. The IEC serves roughly 65 to 75 students from Defiance, Henry, Fulton, and Williams counties.
Defiance College, chartered in 1850, is an independent, liberal arts-based institution in Northwest Ohio offering more than 40 undergraduate programs of study as well as graduate programs in education and business. Defiance College has received national recognition for its educational experience of service and engagement. The college website is www.defiance.edu.