Defiance College President named to NCAA Division III Presidents Council
November 5, 2019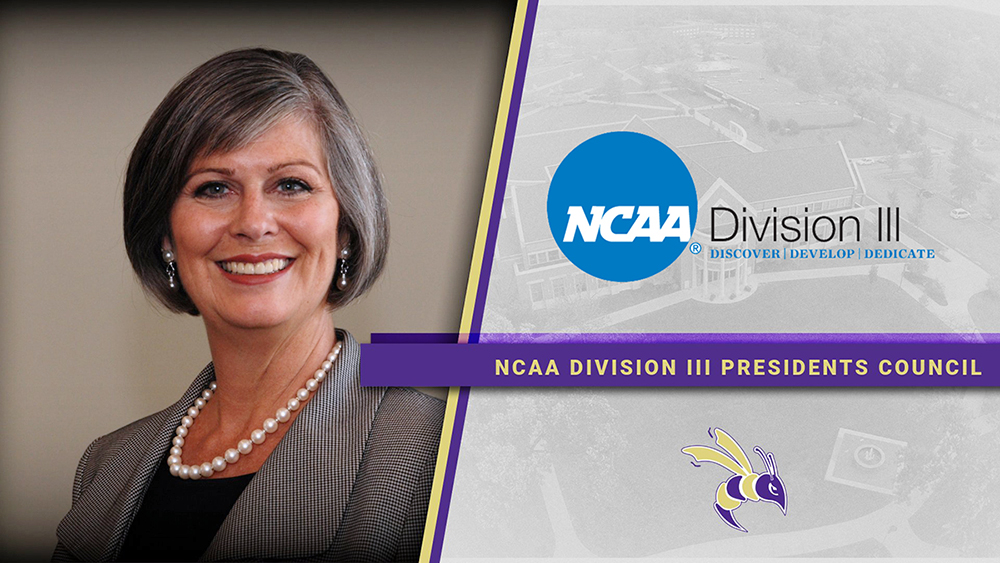 DEFIANCE, Ohio - Dr. Richanne C. Mankey, president of Defiance College, has been named to the prestigious NCAA Division III Presidents Council, the National Collegiate Athletic Association recently announced. President Mankey is one of four new members of the council who begin their four-year terms in January 2020.
The highest governing body in NCAA Division III, the Presidents Council, establishes and directs the general policy of the division while also developing its strategic plan. The Council also has the ability to make recommendations to the board of governors - the NCAA's highest governing body - on matters related to Division III, such as championships, and may approve the use of funds allocated to the division. Additionally, the Council may sponsor legislation independent of the NCAA Management Council and members are expected to serve on various Division III subcommittees and/or special task forces.
President Mankey is one of 18 members from across the country on the Division III Presidents Council. At least two members of the Council are included from each Division III geographical region while seven other college presidents serve as at-large representatives.
The Presidents Council meets on a quarterly basis during the second week of January at the NCAA Convention, and then in late April, early August, and late October. Meetings are day-long events that take place on weekdays at the NCAA National Office in Indianapolis or at the location of the convention for the January meeting.
Currently, President Mankey is chair of the Heartland Collegiate Athletic Conference Presidents Council. She is the lone representative from the conference to be a part of the Division III Presidents Council.
On January 11, 2016, President Mankey officially began her presidency at Defiance College. She is the 19th president and the first woman president in the history of the College. Her career as a leader in independent higher education spans more than three decades.
Chartered in 1850, Defiance College is an independent, liberal arts-based institution in Northwest Ohio offering more than 40 undergraduate programs of study as well as graduate programs in education and business. Defiance College has received national recognition for its educational experience of service and engagement. The College is guided by the four pillars of its mission: To Know, To Understand, To Lead, and To Serve. The College website is www.defiance.edu.