Reverend Gerald E. Mallott Obituary
December 14, 2020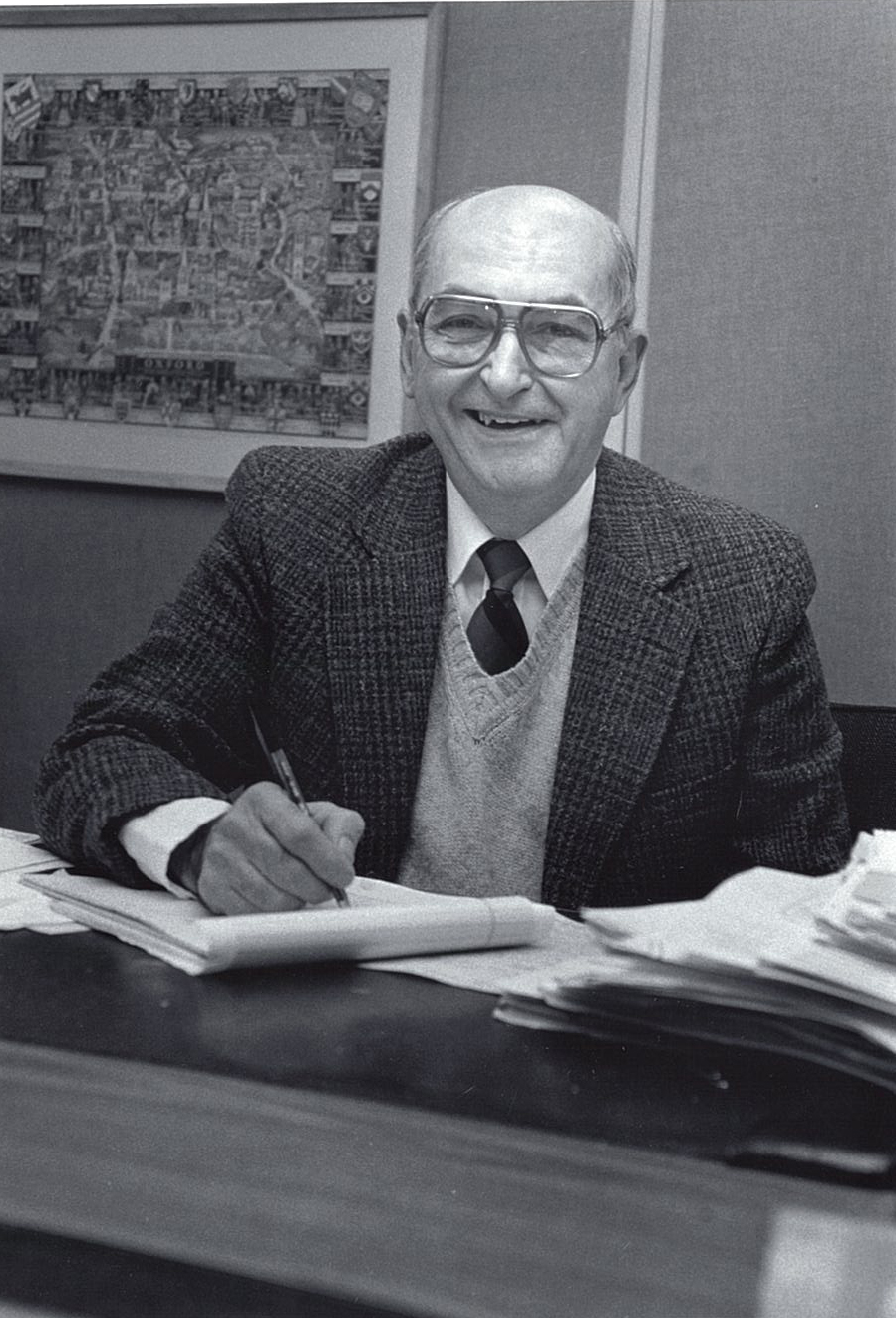 DEFIANCE, Ohio - The only child of Wallace Edward and Florence Edith Wertz Mallott, Gerald Elwood Mallott was born in the family farmhouse in Whips Cove, Fulton County, PA, on May 5, 1929. He passed away on Saturday, December 12, 2020, while surrounded by loved ones at Glenn Park of Defiance.
He attended the community one-room school and graduated first in his class at the area Bethel Twp. High School, Warfordsburg, PA. Following a year of study at Thompson Business College, Harrisburg, PA, he earned academic degrees from Defiance College, Bonebrake Theological Seminary (present-day United Theological Seminary, Dayton, OH), and Western Reserve University, Cleveland, OH.
Ordained for Christian ministry in his home church, Whips Cove Church, in June of 1953, he became and continued throughout his lifetime a minister in full standing in the United Church of Christ, a denomination created with the merger of Congregational Christian Churches and The Evangelical and Reformed Church in 1957. For more than fifty years he served in many congregations of various denominations as student pastor, part-time interim, regular pastor, or Sunday pulpit supply.
At Defiance College, he was a member of the management team serving in a wide-range and often a combination of administrative roles from 1954 to 1992. His work focused primarily on the needs, vocational goals, interests, and dreams of prospective and enrolled students and their families. At different times, he even served as professor of a Bible class and an accounting class. Defiance is a United Church of Christ-related private college. After retirement, he was awarded Defiance College's highest award: the Pilgrim Medal. He was also given administrator emeritus status from Defiance College.
Gerry's community engagement included various leadership roles and adult Sunday School teacher at St. John United Church of Christ. He was a member of the Defiance Interchurch Task Force which planned and then managed for several years the first rent subsidized apartment complex for limited resource individuals and families. He was Island Park Manor trustee, a Defiance Public Library trustee, and a member and longtime secretary-treasurer of Defiance Rotary Club. He also assisted his wife in the 12-year operation of the Mallott Dinner House in Ayersville, OH.
On June 6, 1952, Gerald was united in marriage to Marilyn Ruth Loar at the Methodist Church in Metamora, OH, by Rev. William Riley. She survives. They have three children: Paul (Pamela Ward) Mallott, Hudson, OH; Philip (Rebecca Schwind) Mallott, Westerville, OH; and Martha (Sara Leifheit) Mallott, Waterville, OH; seven grandchildren: Andrew (Blair) Mallott, Patrick (Anita) Mallott, Kathleen Mallott, Daniel (Jessica) Mallott, Amanda Mallott, Aaron (Alicia) Mallott, and Matthew Grafton; two step-grandsons: Michael and Nicholas VanBelle; eight great grandchildren, and one great grandson due in early 2021.
Besides working and spending time with his family, Gerald enjoyed traveling with Marilyn, working on Mallott genealogy, which he took back to the 1400s, and he loved to cook and to grow flowers. In one of their first homes, Gerald constructed a huge rock garden in their backyard. He continued to work on landscaping at their home before moving to Glenn Park in March of 2019.
The family would like to thank the staff of Mercy Hospital and Glenn Park for their outstanding care and compassion. They treated Gerry and the entire family with love and kindness, enabling them to stay close to Gerry and his condition when they could not visit. A deep appreciation to Doty Thompson, Lynn Williams, and Dr. Reeves, who worked on our behalf to provide a meaningful family time in his last hour.
In lieu of flowers, memorial contributions may be made to Defiance College Mallott Scholarship Fund (c/o Defiance College at 701 N. Clinton St., Defiance, OH 43512 or online here), St. John U.C.C (950 Webster St., Defiance, OH 43512, stjohnuccdefiance.com), or a charity of the donor's choice.
Due to the pandemic, services for Gerald will be private, but may be viewed live online Saturday, December 19, at 1:00 p.m. at facebook.com/StJohnUCCDefianceOH, and will remain available for later viewing on YouTube at the St. John United Church of Christ of Defiance channel. Schaffer Funeral Home was honored to assist the family with arrangements. Online condolences may be given at schafferfh.com.