Researcher behind unveiling of the Flint water crisis, Dr. Mona Hanna-Attisha, to visit DC
October 14, 2021
DEFIANCE, Ohio –Defiance College welcomes author and whistle-blower of the Flint water crisis, Dr. Mona Hanna-Attisha to campus on October 19. She is the author of What the Eyes Don't See, the College's common read for first year students. Dr. Hanna-Attisha's visit is generously supported by the Ralph and Lorna Peters Lectureship as well as the E.S. Dix Lectureship.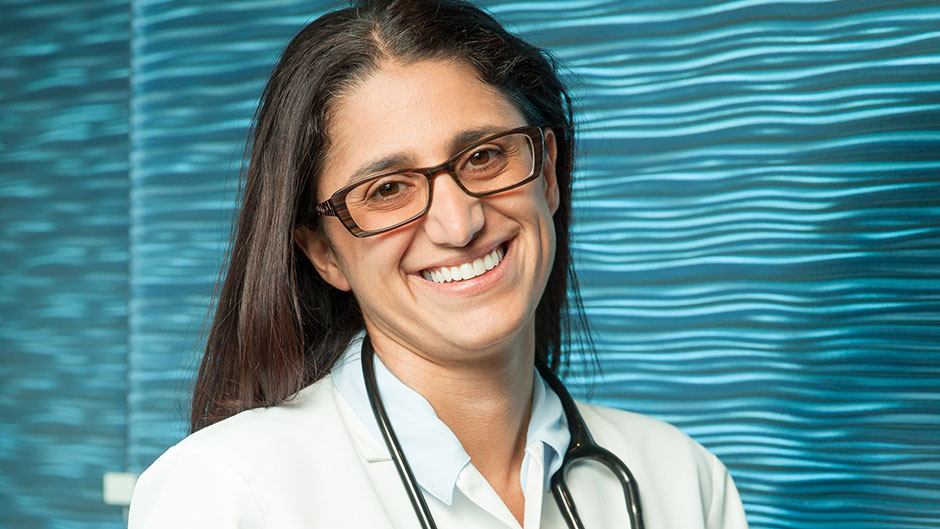 Dr. Hanna-Attisha will spend the afternoon interacting with Defiance College students before having dinner with a select group of students and faculty. She will then be the featured guest at a moderated conversation with all First Year Experience students.
DC uses the common read as a cross-campus experience that connects students and faculty to inspire curiosity and spark conversation.
What the Eyes Don't See tells the dramatic story of how Dr. Hanna-Attisha used her scientific expertise to prove that Flint children were being exposed to lead. After she went public with her research, she then faced a brutal backlash. The book explores the horrific reality of how misguided policies and bureaucratic indifference placed an entire city at risk. It also grapples with our country's history of environmental injustice while telling the inspiring personal story of Dr. Hanna-Attisha - an immigrant, a doctor, and a scientist - whose family roots in social activism helped her turn the Flint crisis around.
Dr. Hanna-Attisha is a pediatrician, scientist, activist, and author. She is a frequent contributor to national media outlets, including the New York Times and Washington Post. She is the founder and director of the Michigan State University Hurley Children's Hospital Pediatric Public Health Initiative, an innovative and model public health program in Flint. Dr. Hanna-Attisha has testified four times before congress and was awarded the Freedom of Expression Courage award by PEN America. She was named one of Time magazine's 100 Most Influential People in the World and recognized as one of USA Today's Women of the Century. She has also received the 2020 CDC Foundation's Fries Prize for Improving Health. Dr. Hanna-Attisha is the founding donor of the Flint Child Health and Development Fund (flintkids.org).
Chartered in 1850, Defiance College is an independent, liberal arts-based institution in Northwest Ohio offering more than 40 undergraduate programs of study as well as graduate programs in education and business. Defiance College has received national recognition for its educational experience of service and engagement. The College is guided by the four pillars of its mission: To Know, To Understand, To Lead, and To Serve.