DC Hosts 33rd Annual NWO Leadership Conference
March 3, 2022
Nearly 200 northwest Ohio students from 19 different high schools converged on Defiance College on Thursday, March 3, to learn how to become stronger leaders in both the classroom and in their communities. The conference included an engaging, student-focused leadership presentation by keynote speaker Ted Wiese.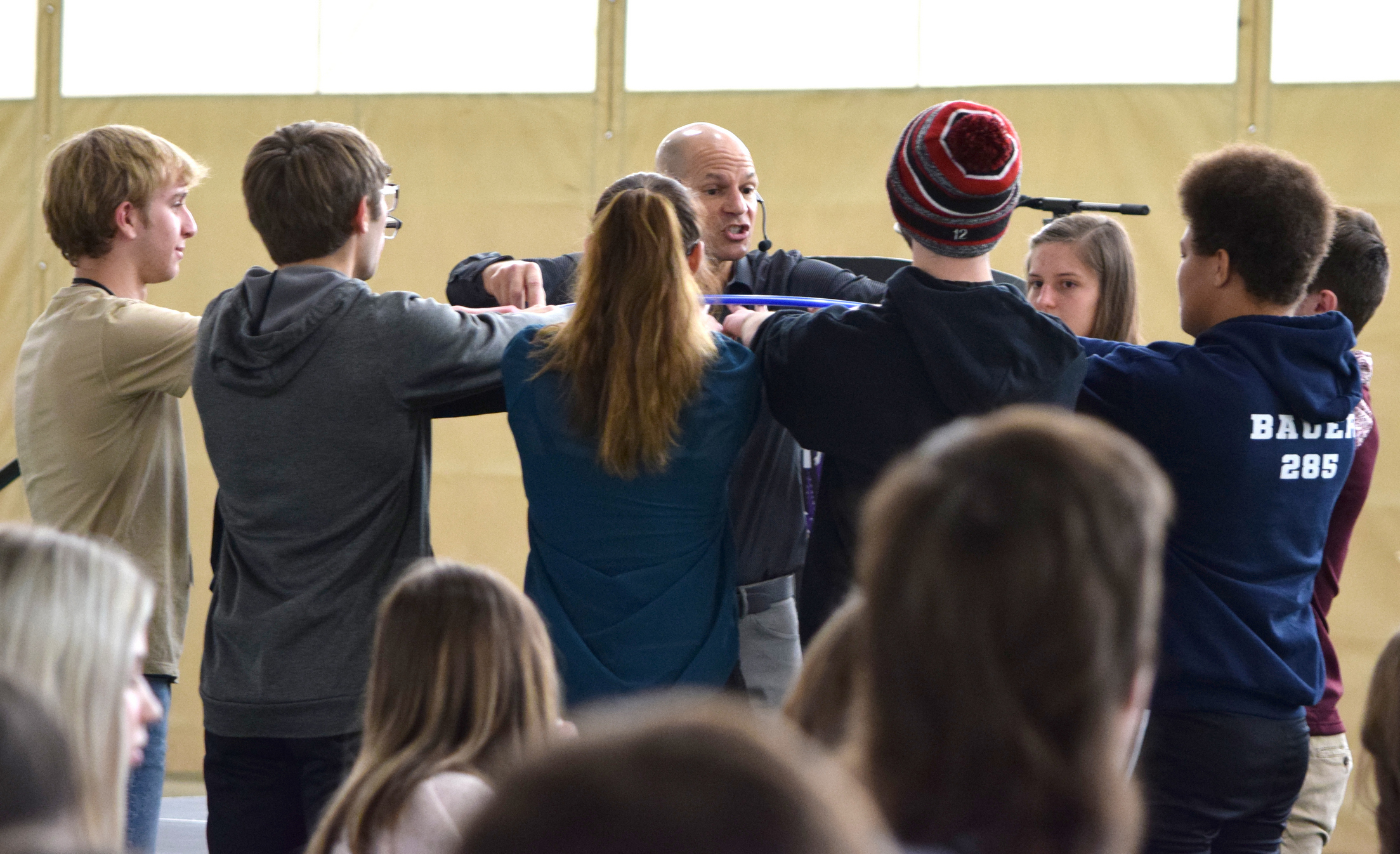 Known as one of America's best youth leadership development speakers, Ted Wiese works with thousands of students every year to teach and enhance their leadership skills. With wit, wisdom, real-life stories, and a whole lot of fun, his programs leave students with information and skills to take back to school, ideas to put into action, and something good to talk about in the days and months ahead.
After taking part in Wiese's presentation, students moved into the tabletop discussion portion of the conference. Students, along with their high school advisors, had three rounds of discussions. They covered a wide range of topics, from class elections to service projects to school spirit ideas. Students were randomly mixed during this discussion period to help spur ideas.
Students returned to their "home" tables at the end conference to share ideas. They were then tasked with developing a written plan to take back to their respective schools for further discussion and possible implementation.
Students received lunch and a tour of Defiance College while at the conference.
Chartered in 1850, Defiance College is an independent, liberal arts-based institution in Northwest Ohio offering more than 40 undergraduate programs of study as well as graduate programs in education and business. Defiance College has received national recognition for its educational experience of service and engagement. The College is guided by the four pillars of its mission: To Know, To Understand, To Lead, and To Serve. The College website is www.defiance.edu.