Defiance teen to graduate with bachelor's degree before high school diploma
May 8, 2023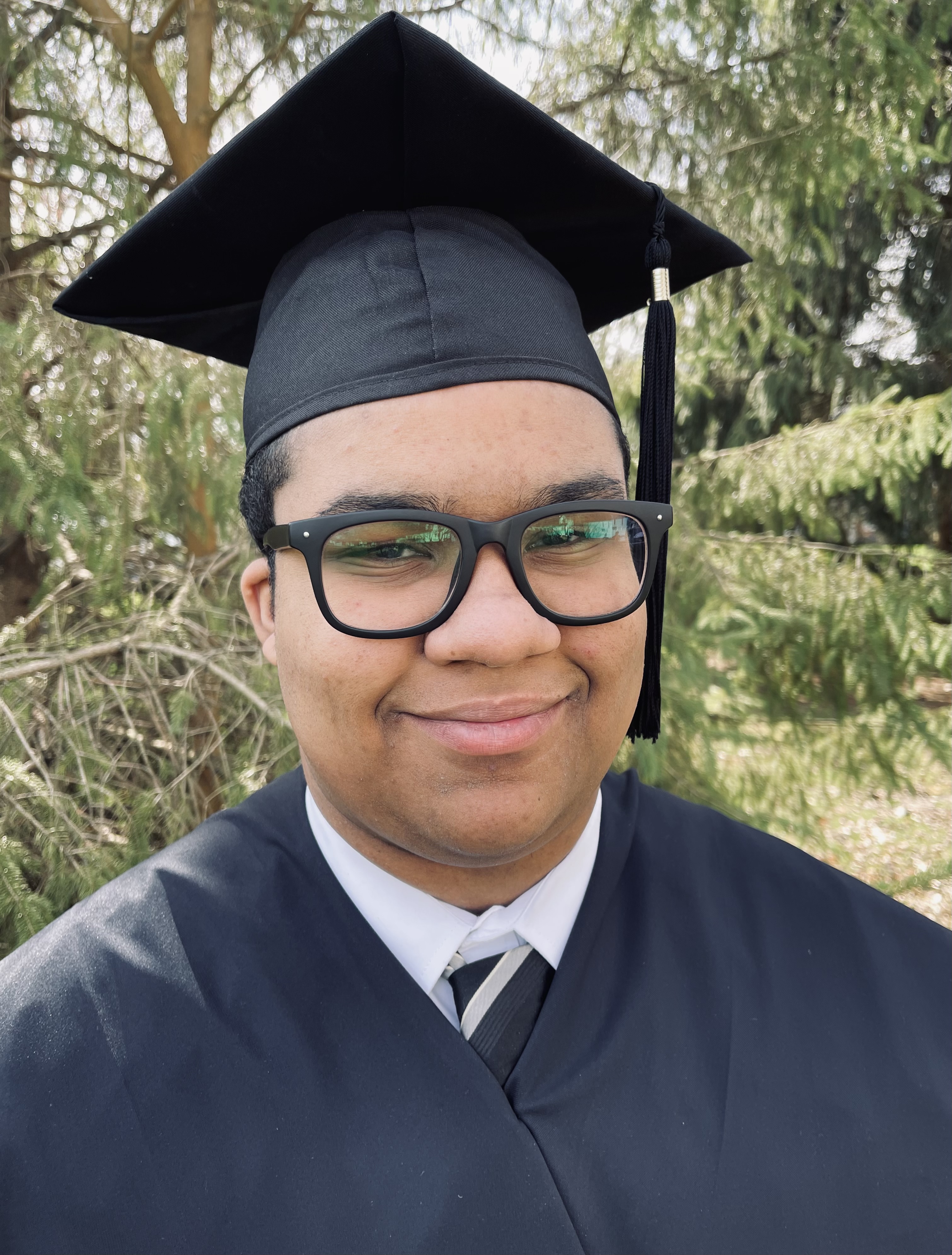 DEFIANCE, Ohio - Tyler Taylor will graduate from Defiance College with his Bachelor of Arts in Graphic Design on Saturday, May 13, 2023. This is a full three weeks before he receives his high school diploma from Defiance High School.
Tyler is one of many students to participate in the College Credit Plus (CCP) program in the state of Ohio. "The College Credit Plus program is an important part of Ohio's college affordability efforts, saving students significant money in pursuing their education goals," Ohio Higher Education Chancellor Randy Gardner said. Tyler opted to take full advantage of the CCP program, and started attending Defiance College full-time during his sophomore year of high school. Taking a full course load each semester, Tyler became a senior in college at the same time he became a senior in high school. Gardner continued, "We support students who want to earn college credits faster if that path is best for them. Tyler Taylor's achievement is a tremendous example of the value of this program, and I congratulate both Tyler and Defiance College on his bachelor's degree." Dr. Agnes Caldwell, Vice President of Academic Affairs at Defiance College added, "It is a pleasure to have such an accomplished student in Tyler Taylor as an alumnus of Defiance College. We know he is exceptional, however to graduate from high school and college at the same time makes him truly exceptional. We believe he is in an elite group from the State of Ohio due to the College Credit Plus program."
While attending Defiance College, Tyler immersed himself in the college life. Participating as a member and captain of Defiance College's eSports team, as well as a McMaster Scholar and intern in the Admissions Department, he became very well-known on campus. Dr. Richanne C. Mankey, President of Defiance College stated, "Tyler has been such an asset to our campus. The timing of graduating with both his high school diploma and a bachelor's degree certainly speaks to his incredible academic talents; yet, his easygoing ways have him participating in so many campus events and activities, including contributing as a student leader. Well done, Tyler!" In addition to his activities at Defiance College, Tyler also took time to enjoy some of the joys of high school. He participated on Defiance High School's eSports team, was involved in the spring musical, and attended various social events including Homecoming and Prom. He did not seem to miss a beat. When asked for a quote about his accomplishments, Tyler humbly said, "If I can do it, anyone can."
Chartered in 1850, Defiance College is an independent, liberal arts-based institution in Northwest Ohio, offering more than 40 undergraduate programs of study as well as graduate programs in education and business. Defiance College has received national recognition for its educational experience of service and engagement. DC has created a unique career readiness program called Jacket Journey to help students learn career skills in and out of the classroom. The four pillars of its mission guide the College: To Know, To Understand, To Lead, and To Serve.