Apply Online | Request More Information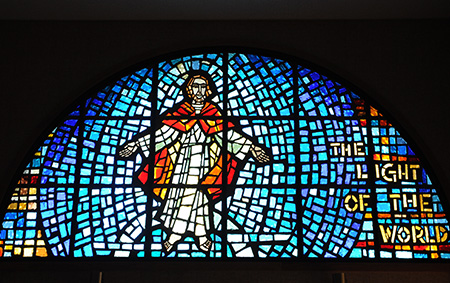 Ministry studies trains students as religiously-committed leaders for church and society in the 21st century by balancing theory and best practices with scholarship, application, and direct experience. The program is about local church ministry, congregational life, and faith formation across the life span: how it informs and impacts every aspect of church life.
Students are taught how to work with various age levels. They have opportunities with a variety of church-related positions and ministries or to enter seminary in preparation for ordained ministry. Courses support individuals in their discernment process as to God's call in their lives and in preparation for professional positions such as lay or ordained ministers, Christian education/faith formation directors, youth ministry, outdoor and recreational ministry, missionaries, and program and resource developers.
Student internships take place in local Defiance area settings where students work with ministers and lay leaders or faith-based agencies to develop and nurture varied and challenging ministries.
Benefits of the Program

Distinctive professional experiences with individual attention from faculty
Engagement with off-campus church and/or community organizations involved with social responsibility and justice initiatives, interfaith initiatives, and so forth
Development and leadership with local and statewide Christian education and youth ministry events
Meeting with recognized scholars and practitioners in critical thinking settings
Participation at professional conferences; opportunities to co-present with faculty
Trip opportunities to special museum exhibits, lectures, and seminars
Participation in special on-campus events such as Advent and Lenten lunch series, Ash Wednesday service, and development of a Community Interfaith Service for Peace and Understanding
Opportunities to lead Christian education workshops for Defiance area churches
Work with faculty on writing/publishing projects
---
Related Programs
See also: Religious Studies major
Religious or Ministry Studies as a Minor
Both the religious and ministry studies program minors work well in tandem with other majors. Recent graduates and current students added religious or ministry studies minors to majors such as: criminal justice, English, exercise science, communication studies, social work, and psychology.
For further information, consult with your advisor and/or a member of the religion and ministry studies faculty.
---
After College — What's Next?
Both the religious and ministry studies programs offer students the opportunity to explore their vocation and calling as faith community leaders, religious educators, and practitioners through two programs of study that allow for focus in:
- Religious studies
- Religion and service
- Church leadership
- Faith formation and Christian educational ministries
- Youth and family ministries
- Youth and recreation ministries
Graduate School
Seminaries and graduate schools attended by our graduates include Harvard, Eden, Lancaster, Andover-Newton, United of the Twin Cities, Chicago Theological Seminary, The University of Chicago, Yale Divinity School, The University of Dayton, United Theological Seminary of Dayton, The University of Denver, Loyola University, Methodist Theological School in Ohio, Christian Theological School (Disciples of Christ), and Concordia Theological Seminary.
Placements Rates
- 100% acceptance rate in theological school/seminary
- 100% placement rate in church education/faith formation and youth ministry positions
- 100% placement rate for church professionals in youth ministry, lay ministry, or director of Christian education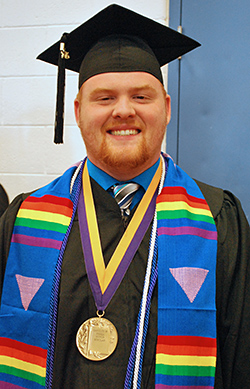 In Their Own Words
"So far in my life, attending Defiance College and being mentored by Dr. Marian Plant through the Ministry Studies program has been one of the best decisions I've ever made. This program not only allowed me to achieve my dream of attending Harvard, but most importantly gave me the foundation from which to dream new dreams and attain heights I never before imagined."
--Philip Balla, 2015 Graduate
---
Faculty
Marian R. Plant, Ed.D.
Professor of Religious and Ministry Studies
Schauffler Chair of Christian Education
Phone: 419-783-2338
Email: mplant@defiance.edu

Janice Bechtel
Adjunct Instructor
Email: jbechtel@defiance.edu
Jeffrey Lauer
Adjunct Instructor
Email: jlauer@defiance.edu