Edward R. Buhl to serve as interim president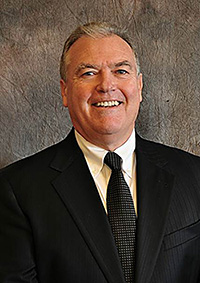 The Defiance College Board of Trustees has appointed Edward R. Buhl as interim president effective July 1, 2015.
Buhl's appointment follows the resignation of DC's 18th president, Mark C. Gordon, who accepted a position as president and dean at William Mitchell College of Law in Minnesota. Buhl has served as chairman of the Defiance College Board of Trustees since July 2014. He will return to that position once a permanent president is hired.
On his new role, Buhl stated, "I have long admired the values found on campus and achievements made by students, faculty, and staff. A lot of heart is noticeable in the people here and in their actions. We are a college of small size with many big accomplishments, and I am honored to have been given this opportunity to serve Defiance College as interim president."
Buhl is a 1973 DC graduate and has been a member of its Board of Trustees for approximately 20 years, having served on numerous committees before becoming chairman. Following graduation from DC, he began a 41-and-a-half year career at Central Mutual Insurance Company, Van Wert. When he retired in 2014, he was senior vice president and secretary.
"I know that the day-to-day operations of Defiance College will be in excellent hands under Edd's leadership," said George M. Smart, interim chairman of the Board of Trustees. "As an alumnus and a long-time trustee, he not only has a great love for Defiance College but a considerable understanding of its past and present with an eye on the future. Everyone on campus will be well-served by his professional leadership skills through this transitional period while we look to hire a new president."
Buhl remains a member of the Board of Directors for Central Mutual, All America Insurance Companies, and the Van Wert Federal Savings and Loan. He is also a member of the Society of CPCU, past president of the United Way of Van Wert County, and a past president of the Van Wert Area Chamber of Commerce.
He resides in Van Wert with his wife, Tavie. They are the parents of two sons, Brett and Blake. Brett and wife, Ashley, have a daughter, Kennedy.