Office of Student Life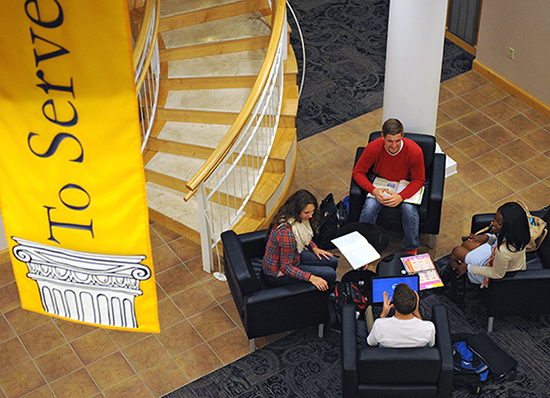 Discover. Imagine. Participate!
Our office is dedicated to providing you the resources, activities, and advice needed to develop as an active citizen at Defiance College and beyond. We are committed to making your college experience fun, dynamic, and educational. With services ranging from getting your resume checked to joining a student organization, our doors are always open to drop by for small talk, new ideas, and comments.
Stay Connected
Location: Hubbard Hall & McCann Center
Hours: 8:00 a.m. - 4:30 p.m.
Phone: 419-783-2437
Our Staff
View who is on the Student Life team!