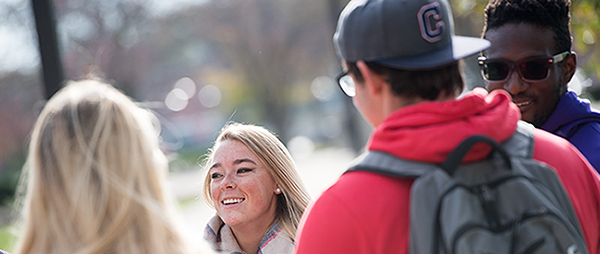 Admissions
We are a close-knit campus of bright, talented students and extraordinarily committed faculty members. We are a community in which people know, care about, and support one another.
Wherever you are as a student, Defiance can meet you there and take you where you want to go. Whatever you want to accomplish in life, Defiance can give you the best possible beginning.
The staff members of the Admissions Office are dedicated to helping you navigate the process of visiting, applying, getting accepted, and enrolling at Defiance College. We welcome your questions by phone, email, chat, or better yet - in person. You'll be on your way to starting your next exciting journey - becoming a Yellow Jacket!

Admissions Policy and High School Disciplinary Records
Defiance College does not take into account high school disciplinary actions when making admissions decision; it only considers misdemeanors or felonies on a student's record at the time of application.