The Founding Family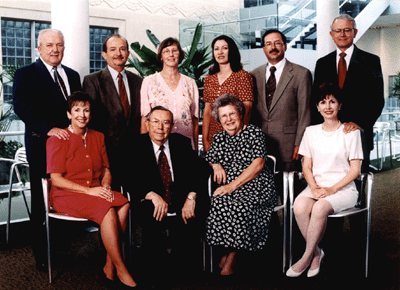 The McMaster family of northwest Ohio has been an instrumental force in business, industry, and civic involvement for many years. Their life together began in the 1930s when Harold McMaster and Helen Clark met as students on the Defiance College campus.
After completing his education at Defiance College and Ohio State University, Harold McMaster became the first research physicist for Libbey-Owens-Ford Glass Company. He was considered a foremost authority on glass manufacturing and holds more than 100 patents dealing with glass tempering, solar energy, and rotary engines. Harold founded his first company, Permaglass Inc., in 1948. He co-founded two companies, Glasstech Inc., in 1971, and Solar Cells Inc., in 1987. McMaster Motor was formed in 1998 to commercialize a unique and radical power plant based on the rotary engine.
Harold McMaster was inducted into the Engineering and Science Hall of Fame, the Ohio Science and Technology Hall of Fame, and the Ohio Foundation of Independent Colleges Hall of Fame. He received the Phoenix Award as the national glass industry's 1993 Man of the Year. He was honored by Defiance College with its most prestigious award, the Pilgrim Medal.
Both Harold and Helen McMaster received honorary doctorates from Defiance College where he was former chair of the Board of Trustees. They are the parents of four children: Ronald McMaster, Jeanine Sandwisch, Nancy Cobie, and Alan McMaster. Harold McMaster died in 2003, but his legacy lives on through the McMaster School for Advancing Humanity which he and his family founded with an unprecedented $6 million gift to Defiance College in 2002.