DC Cares Free Clinic celebrating two-year anniversary September 26, 2013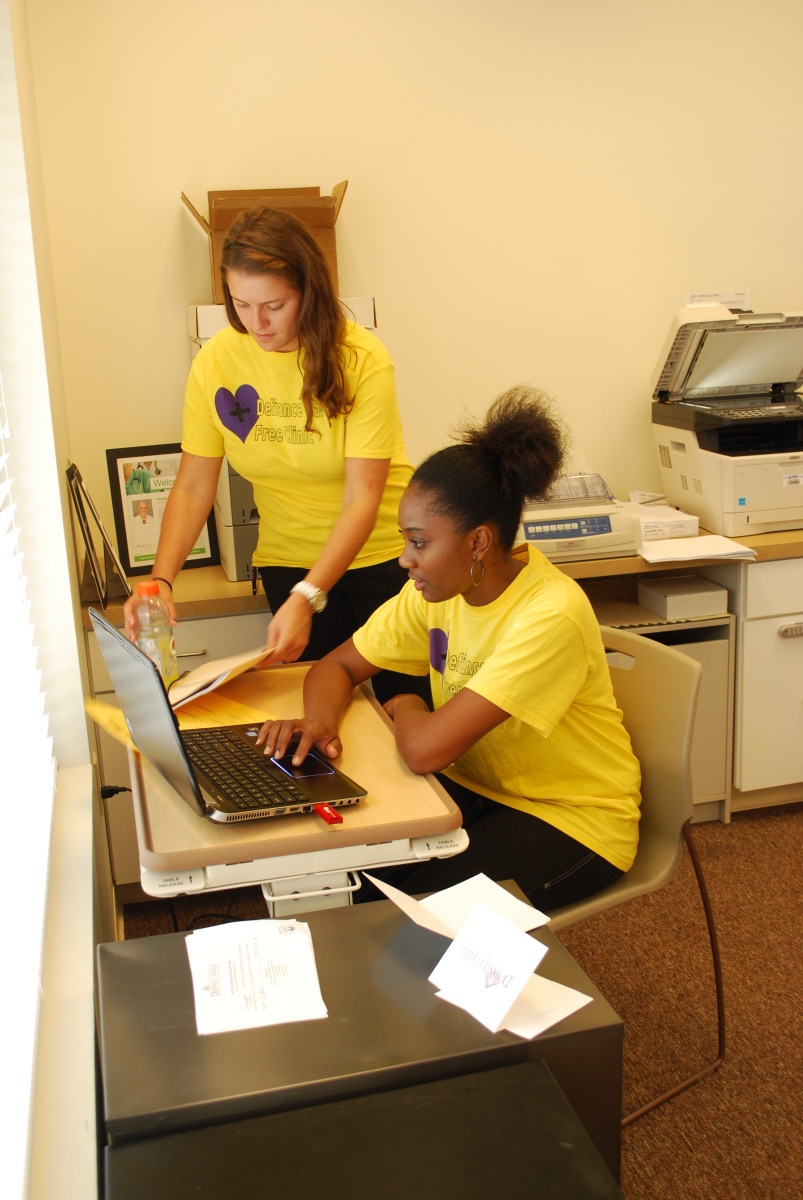 DEFIANCE, Ohio — Defiance College students and community partners are celebrating the second anniversary of the DC Cares Free Clinic. The successful partnership between Defiance College, ProMedica Defiance Regional Hospital, Mercy Hospital of Defiance, and Mercy Clinic has enabled the clinic to serve more than 250 patients since it opened in 2011.
Under the initiative, ProMedica Defiance Regional Hospital, Mercy Hospital of Defiance and Mercy Clinic provide physicians, nurses, equipment and medical expertise to jointly host and operate the primary health care clinic. Defiance College students, working through DC's student-run non-profit, Project 701, welcome patients, assist medical professionals in recording patients' income eligibility and medical histories, offer referral information for additional community services, and coordinate marketing and outreach.
The clinic is held on the third Saturday of every month, from 9 a.m. — 12 noon. Defiance County residents who are uninsured or otherwise in need of medical care are eligible for medical services at the Medical Office located in North Pointe Commons, 1018 Ralston Ave., Suite 102, in Defiance.
Defiance College, chartered in 1850, is an independent, liberal arts institution in Northwest Ohio offering more than 40 undergraduate programs of study as well as graduate programs in education and business. Defiance College has received national recognition for its educational experience of service and engagement. The college website is www.defiance.edu.