Defiance College students create designs for Spengler's 125th anniversary
August 14, 2017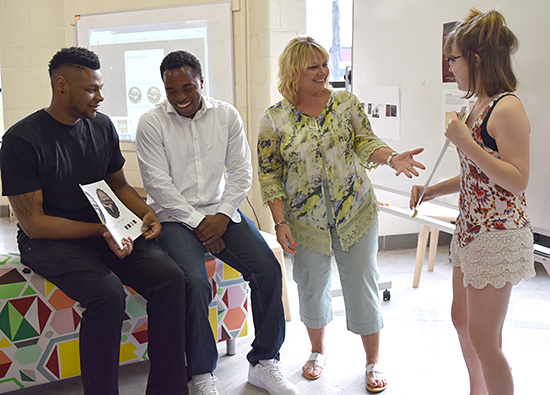 DEFIANCE, Ohio - Six students in the design program at Defiance College partnered with Spengler's Restaurant and Pub in Napoleon to create images for their upcoming 125th anniversary on August 19.
At the end of the spring semester, the class presented their creative visual work to Spengler's owner Chery Weideman and Joel Miller, Executive Director for the Henry County Chamber of Commerce. DC students Jorian Beery, Wadsworth, Javone Hilliard, Noblesville, Ind., Kandee Manson, Paulding, Kavion Milligan, Lima, Haley Powers, Swanton, and Nathon Principe, Fort Wayne, Ind.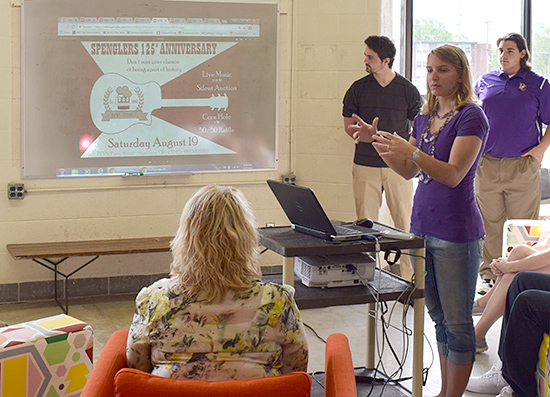 Students were challenged with creating a commemorative identity design and promotional material for the local business' celebration. They visited Spengler's for breakfast before beginning the six-week project, with students split in two groups.
"The assignment gave students the opportunity to work with a professional client on a project that was impacting and meaningful to our local community," said Beverly Fanning-Simmons, Assistant Professor of Design for Defiance College.
Until now, Weideman hadn't worked with students on a project of this level. "They really blew me away," she remarked. "I was amazed with what they came up with." She noted that the students were easy to work with, thorough with questions, and open-minded to her thoughts.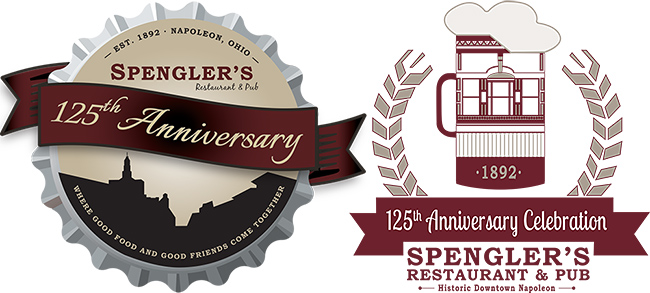 After viewing the student designs, Weideman decided to incorporate ideas from both groups for their street party promotion. This allowed the ideas from each concept to blend into the final designs that would be used.
Spengler's 125th anniversary celebration will be in historic downtown Napoleon on Saturday, August 19. The event will run from noon to 11 p.m. with live outdoor music, food and beverages, raffles, and more. Fundraising is a key part of the event, as Weideman stated that giving back is what Spengler's believes in. "Without the community," she said, "we wouldn't be where we are today."
Fundraising initiatives during the celebration are in partnership with Together We Can Make a Difference and Pillars for Success. Visit www.spenglers.com for more information.
Defiance College, chartered in 1850, is an independent, liberal arts institution in Northwest Ohio offering more than 40 undergraduate programs of study as well as graduate programs in education and business. Defiance College has received national recognition for its educational experience of service and engagement.