Cyber security expert is speaker for next Younger Colloquium at DC
September 13, 2018
DEFIANCE, Ohio - Cyber security continues to be one of the biggest priorities facing government, industry, and education. The number of hacks is rising, as is their scale, with the threat of even greater thefts and disruptions.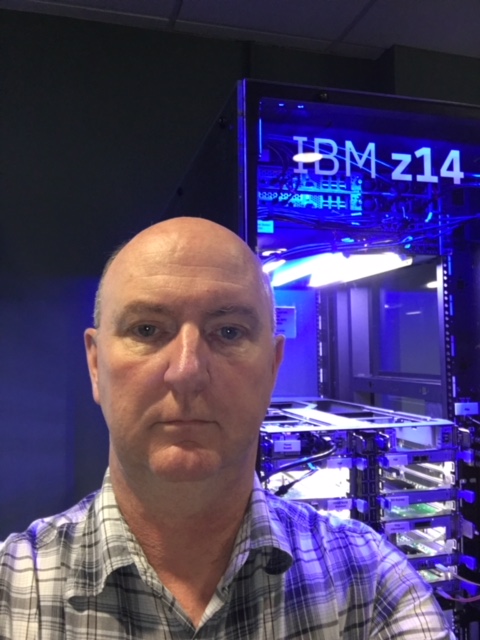 Those concerns will be addressed in a presentation by cyber security expert Warren Grunbok II on Thursday, Sept. 27, at 7 p.m. in Schomburg Auditorium on the campus of Defiance College. His appearance is funded through the support of the Dr. Jan J. Younger Colloquium and the State Bank. The event is free and open to the public.
Grunbok is a systems group security strategy architect at IBM in Poughkeepsie, N.Y. His address is titled, "Computer Security's Growing Importance, and Why You Need to Care."
His role within IBM is to lead security architecture across all of IBM's hardware brands, primarily operating systems and systems software including firmware. Part of his presentation will be to create awareness of where areas of attack could occur so that the audience has an understanding of how broadly and deeply security should take place within an organization.
Grunbok has been a representative to The Open Group within the systems management area of computing. He also leads an ICASI (Industry Consortium for Advancement of Security on the Internet) work group tasked with improving how open source projects respond to security vulnerabilities.
He earned a master's degree in computer science from Marist College and a bachelor's degree from SUNY Plattsburgh.
The Dr. Jan J. Younger Colloquium at Defiance College was established through an endowed lectureship honoring the longtime DC professor and forensics coach. Annual lectures are built around the theme "Knowing through Research," exploring a variety of research methods that help promote the betterment of the human condition. More information can be found on the college's website: www.defiance.edu.
Defiance College, chartered in 1850, is an independent, liberal arts-based institution in Northwest Ohio offering more than 40 undergraduate programs of study as well as graduate programs in education and business. Defiance College has received national recognition for its educational experience of service and engagement. The college website is www.defiance.edu.