Defiance College welcomes five new fulltime faculty members
September 21, 2018
DEFIANCE, Ohio - Five new fulltime faculty joined Defiance College this fall representing academic areas of education, business, sport management and computer science. They include: Dr. Amanda Gilbert, assistant professor of education; Dr. Brett Decker, assistant professor of business; Dr. Nady El-Zayaty, assistant professor of business; Dr. Scott Hirko, assistant professor of sport management; and Aaron Napierala, assistant professor of computer science.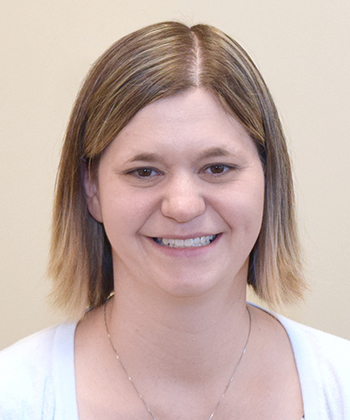 Gilbert completed her doctorate in curriculum and instruction with a focus in science education at the University of Toledo. She also holds a bachelor's degree in middle childhood education, with concentrations in science and language arts and a master's degree in curriculum and instruction, both from UT.
Gilbert was previously assistant director for the NURTURES program at the University of Toledo, which is an NSF grant-funded project focused on improving science education for young children. During her time with NURTURES, she developed and delivered professional development on science teaching for early childhood teachers, as well as organized and developed community and family involvement components. In addition, she has acted as an instructional coach for in-service teachers and taught science methods courses for preservice teachers both face-to-face and online. She also previously spent time in the classroom as a middle school teacher of science, language arts and math.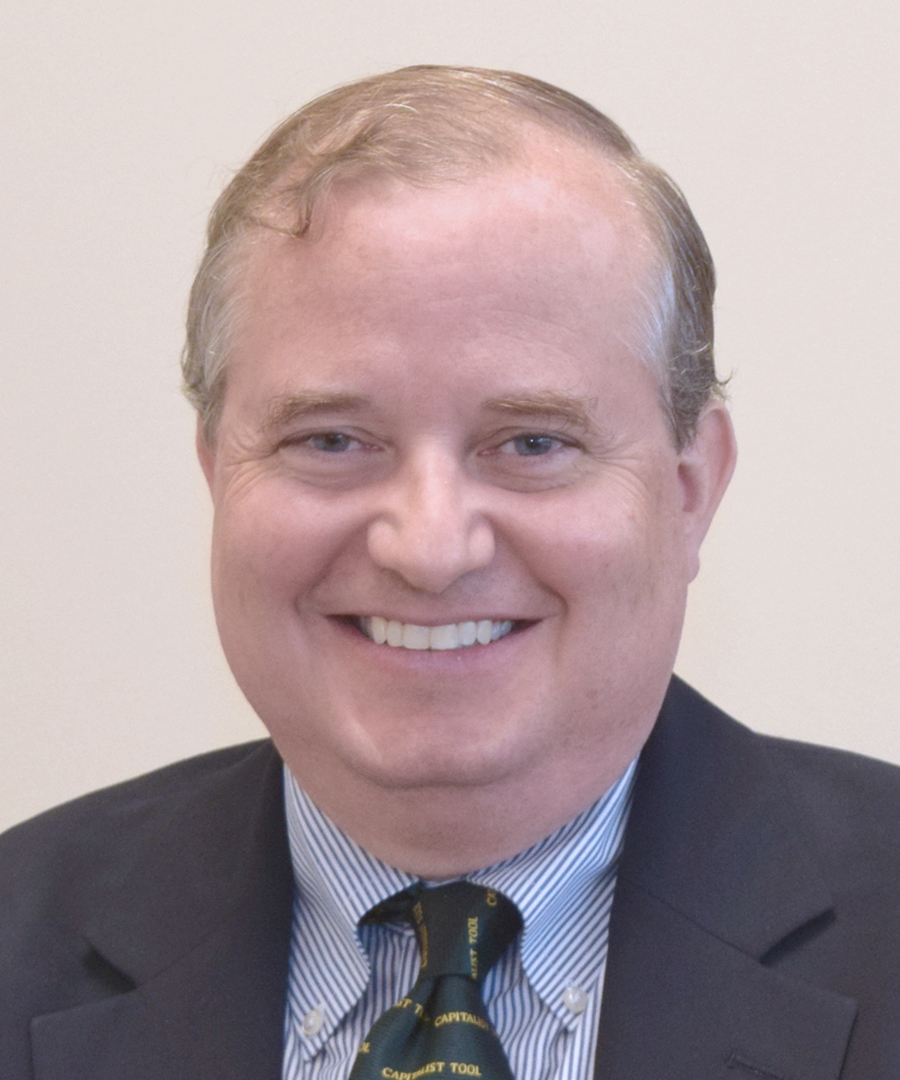 Decker spent the past 25 years based in Washington, D.C. and China. His previous positions include serving as senior vice president of the Export-Import Bank and Pentagon Federal Credit Union, communications advisor and speechwriter for congressional leadership, director of the White House Writers Group, editorial page editor of the Washington Times, and editor and writer for The Wall Street Journal. A New York Times bestselling author of numerous books, Decker was governor of the Hong Kong Foreign Correspondents' Club.
An adjunct professor at Johns Hopkins University and media fellow at Stanford University's Hoover Institution, Decker is a graduate of Albion College, holds master's degrees from Johns Hopkins and the U.S. Naval War College, and earned his doctorate from the University of Southern California. He was born in Sandusky, Ohio, and grew up in the suburbs of Detroit, Mich., and London, England.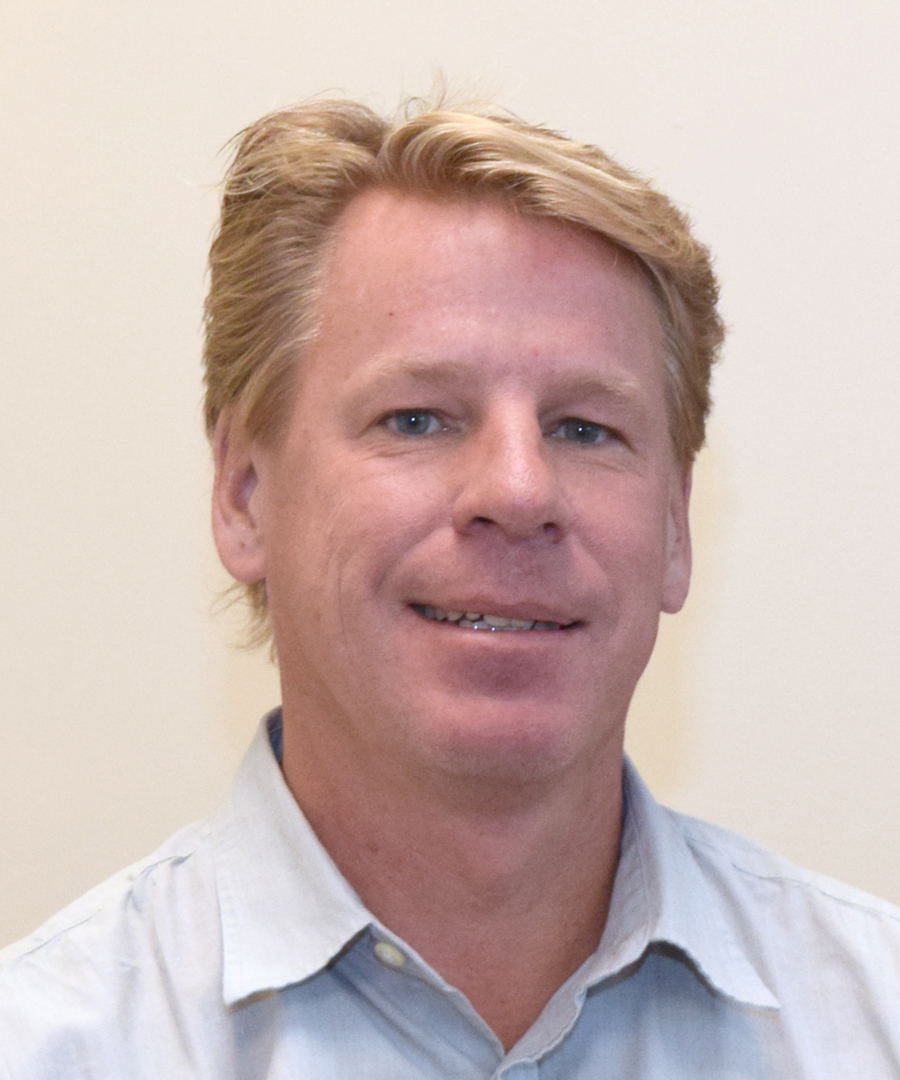 In addition to his position as assistant professor of sport management at DC, Dr. Scott Hirko also assists with communication and research for the Knight Commission on Intercollegiate Athletics, and serves its project manager for the online database, Athletic & Academic Spending Database for NCAA Division I. From 2011 to 2018, he was an assistant professor, and two years as director, for the sport management program at Central Michigan University.
He earned a Ph.D. in higher, adult and lifelong education from Michigan State University in 2011. He was the founder of the Commission for Recreation and Athletics in the American College Personnel Association (ACPA). From 2007 to 2010, he served two terms on the MSU Athletic Council. From 1996 to 2001, Hirko worked in college athletics administration at Olivet College, Michigan Technological University, the West Coast Conference, and Central Michigan University. He also served as a legislative assistant to Michigan Sen. George Hart from 1991 to 1995, and as a legislative liaison for the Michigan Humanities Council from 2001 to 2010.
Hirko earned a master of arts in sport Administration from Central Michigan University and bachelor of science degrees in political science and social science from Michigan State University in 1990.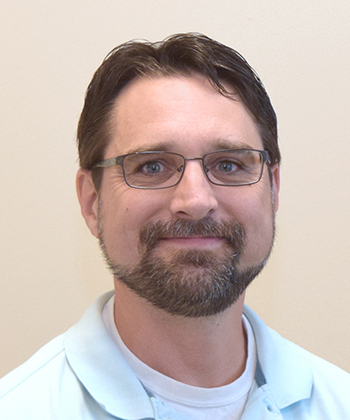 Napierala comes to Defiance with nine years of professional industry experience in information technology and 10 years of experience teaching in higher education. He was previously an information technology instructor at the University of Northwest Ohio. While there, he designed and configured two new IT labs, advised the local chapter of ACM and collaborated with digital forensic faculty.
Napierala was an adjunct instructor at Bowling Green State University, Terra Community College and Georgia Military College (online). His industry experience includes working as an IT specialist in various capacities at BGSU and a server engineer at Promedica. He earned his bachelor of science degree in computer science with a minor in electronics and computer technology. He earned his master of science in information systems with a specialization in network administration and security. Currently, he is working toward his Ph.D. in curriculum and instruction focusing on educational technology at the University of Toledo.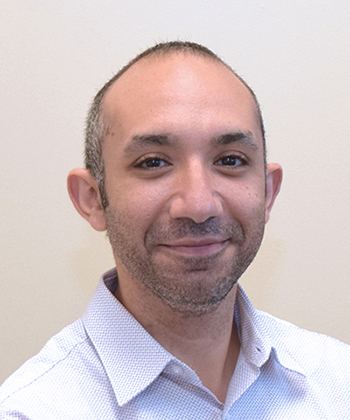 El-Zayaty holds a B.A. in philosophy as well as a B.Sc. in marketing from the American University in Cairo. He received his MBA from the University of Findlay with a concentration in management and earned his Ph.D. in management with a specialization in leadership and organizational change from Walden University.
Professionally he has spent the past 15 years an educator, entrepreneur, and business journalist. He began his teaching career instructing English as a second language to Sudanese refugees in Cairo, Egypt. He has been involved in teaching ever since, most recently as a lecturer in the faculty of business, economics, and political science at the British University in Egypt. He successfully began his own international entrepreneurial startup that developed into a thriving import/export business during that time period. His research interests include online and distance learning, leadership and organizational change, sustainable development, employee motivation, and organizational leadership.
Defiance College, chartered in 1850, is an independent, liberal arts-based institution in Northwest Ohio offering more than 40 undergraduate programs of study as well as graduate programs in education and business. Defiance College has received national recognition for its educational experience of service and engagement. The college website is www.defiance.edu.