Gretchen Awad to speak on the rewards of non-profit work
January 29, 2019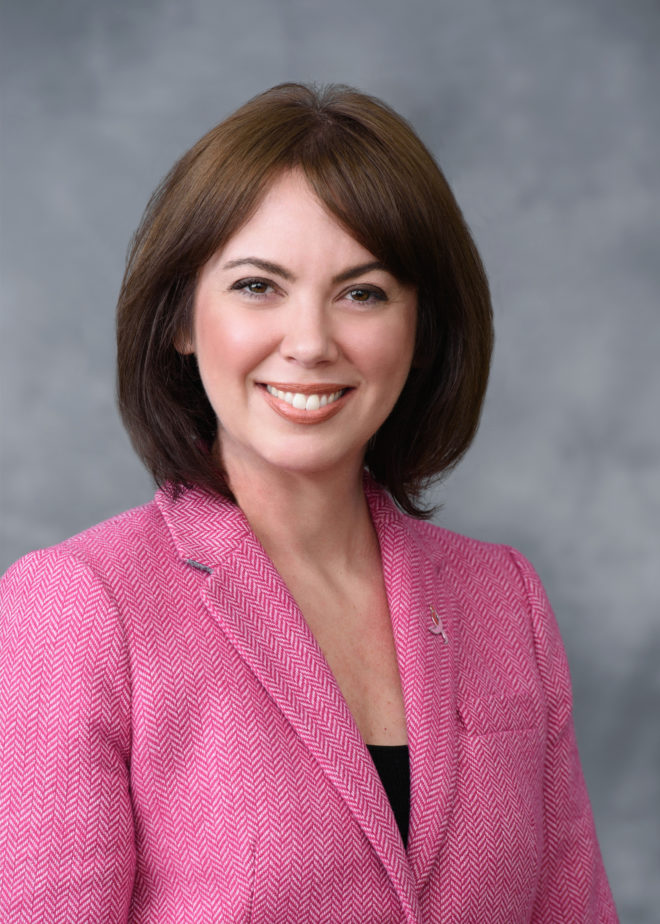 DEFIANCE, Ohio - Gretchen Awad, community relations and development manager for Susan G. Komen Northwest Ohio, will be the next speaker in the Defiance College Service Leadership Series of the 2018-19 academic year. Awad will speak Tuesday, Feb. 12, at 7 p.m. in Schomburg Auditorium on the topic "Non-Profit as a Business."
Awad is responsible for fundraising, community events, donor relationships, and national programs in Komen's 24-county service area. She works closely with co-workers to raise money throughout the year, including the Findlay and Toledo Race for the Cure and other large scale events, Breast Cancer Awareness Month (October), and other donor-driven campaigns.
Over the past two years, Defiance College has partnered with Awad and Susan G. Komen Northwest Ohio to help with events and raise awareness.
In her DC presentation, Awad will share with students and others that, although non-profit work may be held to different standards than for-profit business, non-profit work is rewarding and mission-driven. "Skills necessary to be successful in non-profit work are life skills and lessons that can be carried out in all walks of life and all career choices. Non-profit work is a wonderful calling," she said.
Her appearance is sponsored by the Defiance College Service Leaders Program and the E. Stevens Dix Lectureship.
The event is free and open to the public.
Defiance College, chartered in 1850, is an independent, liberal arts-based institution in Northwest Ohio offering more than 40 undergraduate programs of study as well as graduate programs in education and business. Defiance College has received national recognition for its educational experience of service and engagement. The college website is www.defiance.edu.