SPENCER GRAY
HOMETOWN: Grand Rapids, Ohio
MAJOR: Molecular Biology; minor in Chemistry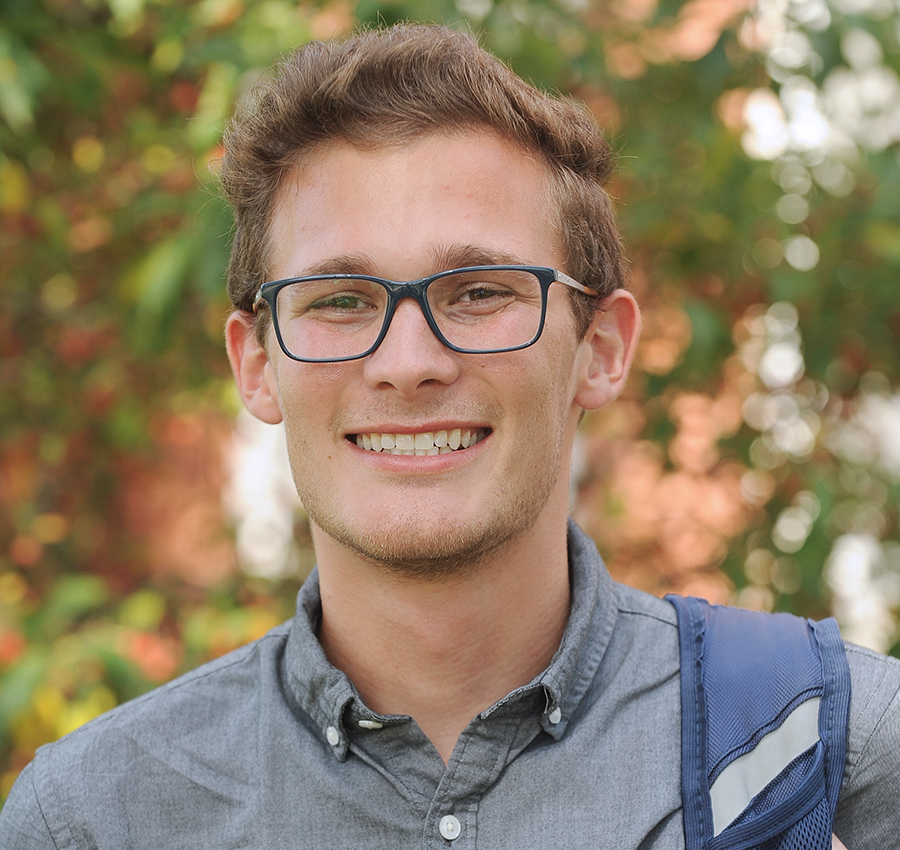 WHY I CHOSE DC
I chose DC because I was interested in a small school that would offer more time with faculty and a more individualized approach to education, as well as scholarship opportunities.
WHAT MADE ME SUCCESSFUL
I believe I've been successful at Defiance because I have chosen to capitalize on all of the travel, leadership, and research opportunities presented by the College. These experiences have allowed me to stand out in my field as I pursue my career in research.
FUTURE PLANS
I am joining the Genome, Cell, and Developmental Biology Ph.D. program at Indiana University in Bloomington as a fully funded Ph.D. candidate. I hope to have a career in research in genetics.
Defy the ordinary.
You have dreams, goals, and passions. Some are fully formed, and others you have yet to discover. At Defiance, we nurture excellence. We transform good students like you into exceptional leaders and help you excel, just like Spencer. We are a college that helps you maximize your potential, find your passion and your place, and succeed.
At Defiance, you will be a doer. We excel at giving our students real-world experience - earlier and more often than at most colleges - and we invite you to make an impact locally and throughout the world. Many of our students are committed to service and strive to make a difference, both now and in the future. They are changing the world, one individual, one project, one community at a time.
We invite you to create your own distinctive pathway to success at Defiance. We invite you to become a difference-maker.
Make the commitment.
Deposit now to secure your place in the class of 2023!