Defiance College alumnus to deliver May 4 commencement address
April 17, 2019
DEFIANCE, Ohio - Defiance College alumnus Dr. Terry Boyd will deliver the address for the 2019 commencement ceremonies to be held Saturday, May 4, at 11 a.m. in the Karl H. Weaner Community Center.
Dr. Boyd is an emeritus professor at Franklin University, Columbus. Prior to his retirement, he spent 20 years at the university's Ross College of Business where he was program chair of human resources, entrepreneurship, and MBA programs. He was later appointed Graduate School Division Chair and then Associate Dean of the College of Business.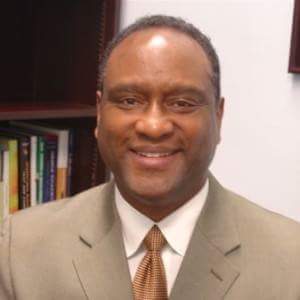 At Franklin, he designed and ushered the state approval of a master's degree of human services administration. He also went to the Middle East and established an MBA program for Franklin in Oman.
His many distinctions include receiving the Medallion of Excellence from Franklin University in 2008. In 2017, he was honored by Defiance College with the Schauffler Legacy Award.
After graduating from Defiance College with a bachelor's degree in social work in 1978, Dr. Boyd earned a master of social work and a Ph.D. in social work at Ohio State University, and a master of business administration at Lake Erie College.
He was elected to the Columbus Board of Education in 2004 and served as its president for three years. He currently serves on the board of Lifecare Alliance and previously served on the boards of the Ohio Unemployment Compensation Advisory Commission, Columbus Metropolitan Libraries of Franklin County, Columbus Works Inc., Franklin County ADAMH, Jobs for Columbus Graduates Inc., and Franklin County Children Services.
Defiance College, chartered in 1850, is an independent, liberal arts-based institution in Northwest Ohio offering more than 40 undergraduate programs of study as well as graduate programs in education and business. Defiance College has received national recognition for its educational experience of service and engagement. The College website is www.defiance.edu.