Defiance College's Mary Ann Studer receives Ohio Campus Compact award
April 22, 2019
DEFIANCE, Ohio - Mary Ann Studer, Dean of Defiance College's McMaster School for Advancing Humanity, has been selected for the 2019 David Hoch Memorial Award for Excellence in Service by Ohio Campus Compact.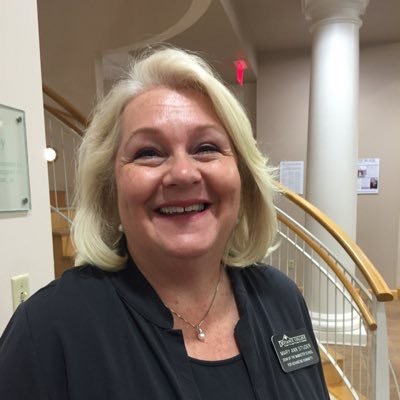 The award is designed to recognize and honor outstanding work in service learning and/or civic engagement by a faculty or staff member at an Ohio Campus Compact member institution.
"Across Ohio, college and university staff and faculty provide outstanding teaching, leadership, and support for the civic development and education of college students," noted Richard Kinsley, executive director of Ohio Campus Compact, in announcing the award.
For the past 15 years, Dean Studer has overseen three programs including an international program. These include the Service Leadership Program, the Carolyn M. Small Honors Program, and community-based research through the McMaster School for Advancing Humanity.
During the past 15 years, she has personally led an ongoing program in Belize and overseen additional programs to Panama, Cambodia, Ghana, and Tanzania, as well as two local projects. Under her leadership, the McMaster School boasts a 100 percent graduation rate and 98 percent retention rate of student participants. She has presented more than 45 times on the work of the McMaster program and published six chapters or articles. More than 27,000 people around the globe have been impacted by the McMaster School initiatives. A total of 216 student scholars and 47 faculty and staff fellows took part in 429 community-based research projects as of 2018.
Defiance College President Dr. Richanne C. Mankey noted, "Dean Studer is a campus leader who understands how important transformative learning and collaboration are to a small, private institution in the recognized micropolitan of Defiance, Ohio."
Dr. Agnes Caldwell, Vice President and Dean of Academic Affairs, added, "I have been in higher education more than 25 years, and worked with many faculty who do service and are committed to community-campus connections. However, I have never seen anyone do service in an intentional and explicit way that truly changes the lives of communities, students, colleagues, and a college."
Defiance College, chartered in 1850, is an independent, liberal arts-based institution in Northwest Ohio offering more than 40 undergraduate programs of study as well as graduate programs in education and business. Defiance College has received national recognition for its educational experience of service and engagement. The College website is www.defiance.edu.