GRANT JOHNSON
HOMETOWN: Waynesville, Ohio
MAJOR: Molecular Biology (Pre-Medicine)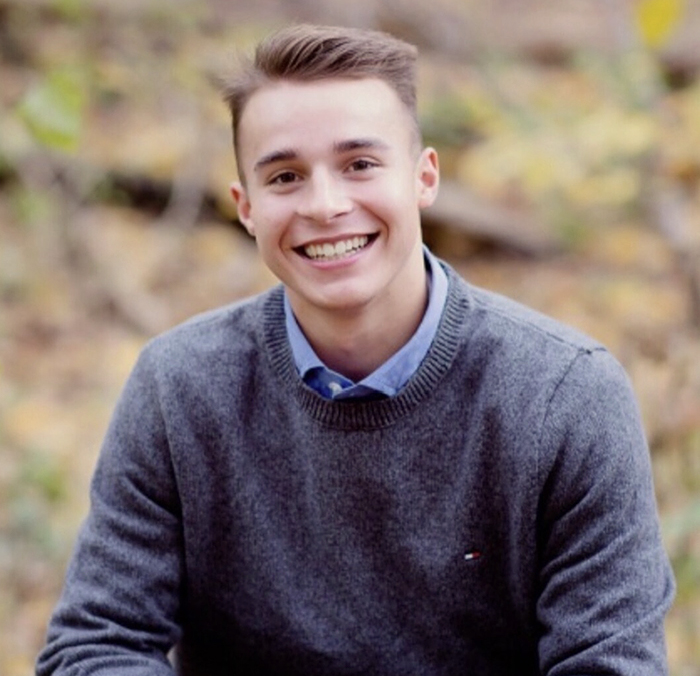 WHY I CHOSE DEFIANCE COLLEGE
After visiting the campus, I realized what I am looking for in a school. Defiance has many great qualities from academic and athletic standpoints. There are many activities and clubs that I will be able to participate as a student. Being a part of something like the Service Leaders Program will allow me to give back to the community. Additionally, a great program at Defiance is the McMaster School for Advancing Humanity. I am really interested in this program because it will allow me to help communities outside of the U.S. along with the opportunity to become a better leader and global citizen. I believe attending Defiance College will lead me on the right path to being accepted into medical school and furthering my education to become a physician.
WHAT ARE YOU MOST EXCITED ABOUT?
I am excited to begin the next stage of my life at an excellent institution like Defiance. Everyone at Defiance is dedicated to help me succeed and prepare me for the future. The DC family is truly a family, and I can't wait to be a part of it next fall!
Defy the ordinary.
You have dreams, goals, and passions. Some are fully formed, and others you have yet to discover. At Defiance, we nurture excellence. We transform good students like you into exceptional leaders and help you excel, just like Grant. We are a college that helps you maximize your potential, find your passion and your place, and succeed.
At Defiance, you will be a doer. We excel at giving our students real-world experience - earlier and more often than at most colleges - and we invite you to make an impact locally and throughout the world. Many of our students are committed to service and strive to make a difference, both now and in the future. They are changing the world, one individual, one project, one community at a time.
We invite you to create your own distinctive pathway to success at Defiance. We invite you to become a difference-maker.
Make the commitment.
Deposit now to secure your place in the class of 2023!