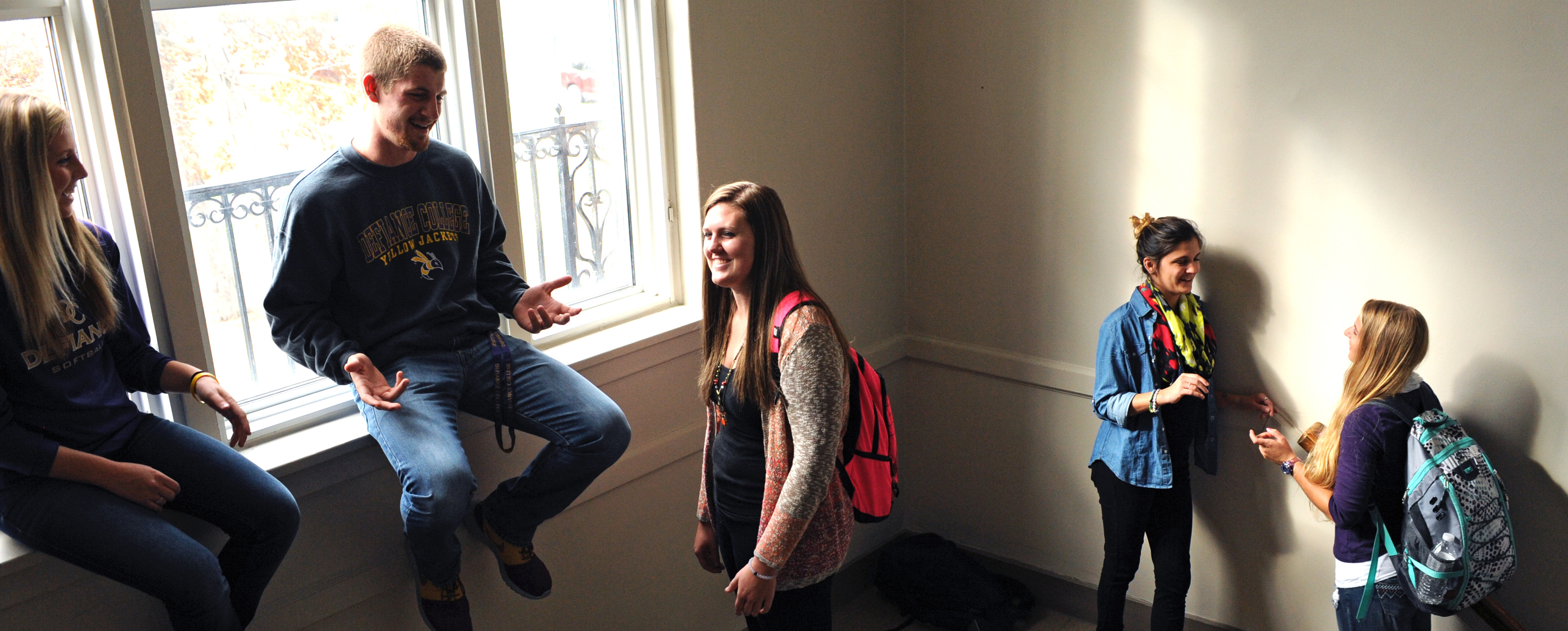 Students who add a marketing minor are equipped with the skills and competencies required to understand, create, and maintain mutually beneficial exchanges between organizations and their customers. The minor offers courses in marketing management and integrated marketing communications, among others.
In addition to gaining a strong general business foundation, students work closely with professors to obtain valuable skills in a variety of areas from market research to marketing management, consumer behavior to social media. DC's faculty members strive to prepare their graduates to think creatively about business problems, make sound business decisions, and work successfully in the business world.
---

The Academic Business Unit at Defiance College has received specialized accreditation for its business programs through the International Accreditation Council for Business Education (IACBE) located at 11960 Quivira Road in Overland Park, Kansas, USA. For a list of program accreditation status(es), please view our IACBE member status page.
IACBE Public Disclosure of Student Achievement | Public Notification of IACBE Accredited Program | Strategic Plan Business Department
---
GRADUATE OUTCOMES
AgCredit
Central Mutual Insurance
Chase Brass and Copper Company
ConAgra Foods
Dana Holding Corporation
Ernst and Young
Farmers and Merchants Bank
German Mutual Insurance
Huntington Bank
Ohio Auditor of State
Ohio Gas Company
Quicken Loans
Sauder Woodworking, Co.
Shultz Huber and Associates, Inc.
State Bank and Trust
Steyer and Co.
U.S. Food and Administration
US Department of Defense
Western and Southern Financial Group
Wright Patterson Air Force Base
---
MEET THE FACULTY
Brett Decker, Ed.D.
Nady El-Zayaty, Ph.D.
William Sholl, M.B.A.