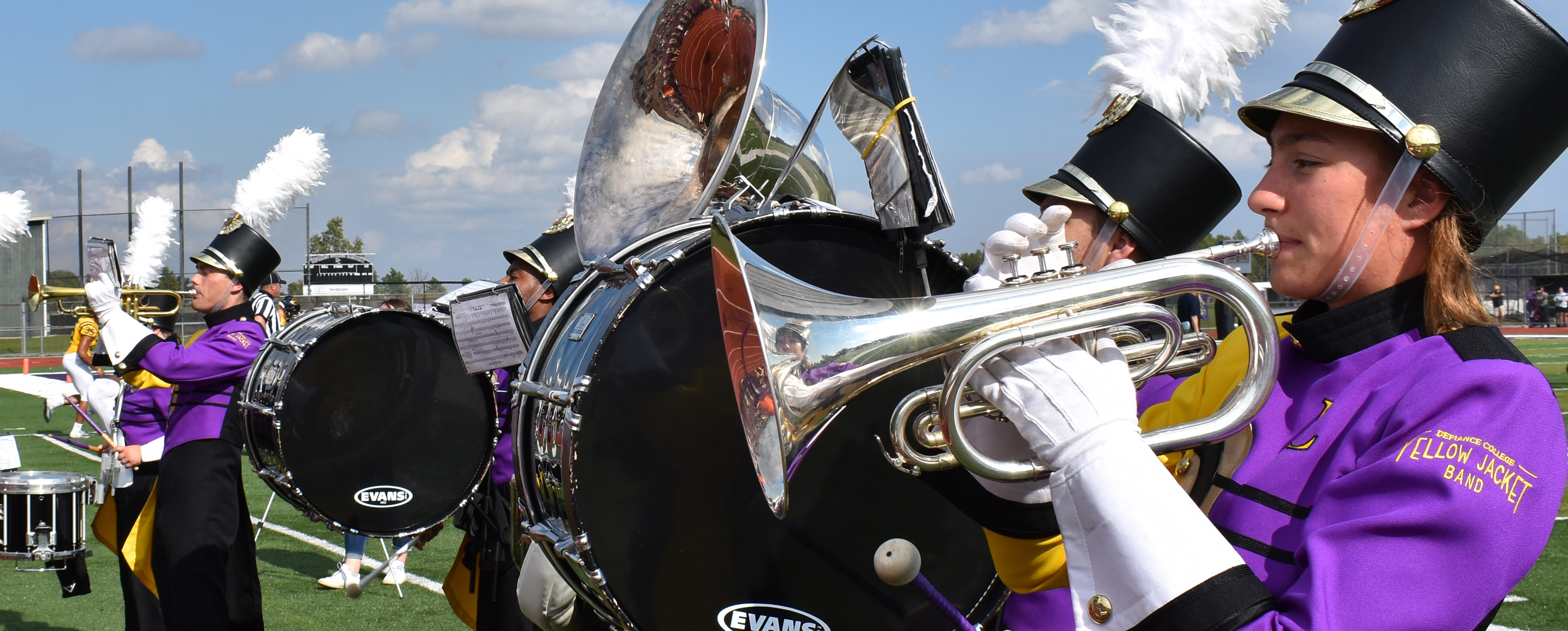 DC Music Programs view the arts as a catalyst for expression, creativity, and innovation. The music minor is designed to develop these skills through focused musical study and engaging performance opportunities. The minor's flexible nature allows students to tailor their studies and performance experiences to align with their own musical interests and career goals.
The music minor is 18 credit hours, which includes a combination of course work, lessons, and ensemble requirements.
CONCENTRATIONS
Voice
Woodwinds
Percussion
Strings
Brass
Piano
REQUIRED COURSES (8 credit hours)
Music Theory (3)
Advanced Music Theory (3)
Piano Skills* (2)
APPLIED LESSONS & ENSEMBLES (7-9 credit hours, depending on concentration)


ELECTIVES (select one)
Music Leadership & Management (3)
Conducting (3)
Survey of Western Music (3)
*Voice, string, woodwind, brass, and percussion students may test out of Piano Skills and supplement those 2 credit hours through applied lessons or music ensembles. Piano students are not required to take Piano Skills unless recommended by the Director of Music Programs.
For more information or to start planning your individualized music minor, contact music@defiance.edu.
---
RECENT PERFORMANCES
Carnegie Hall performance, June 2018
Defiance College sporting events
Handel's Messiah
YJB Experience Day
---
STAFF